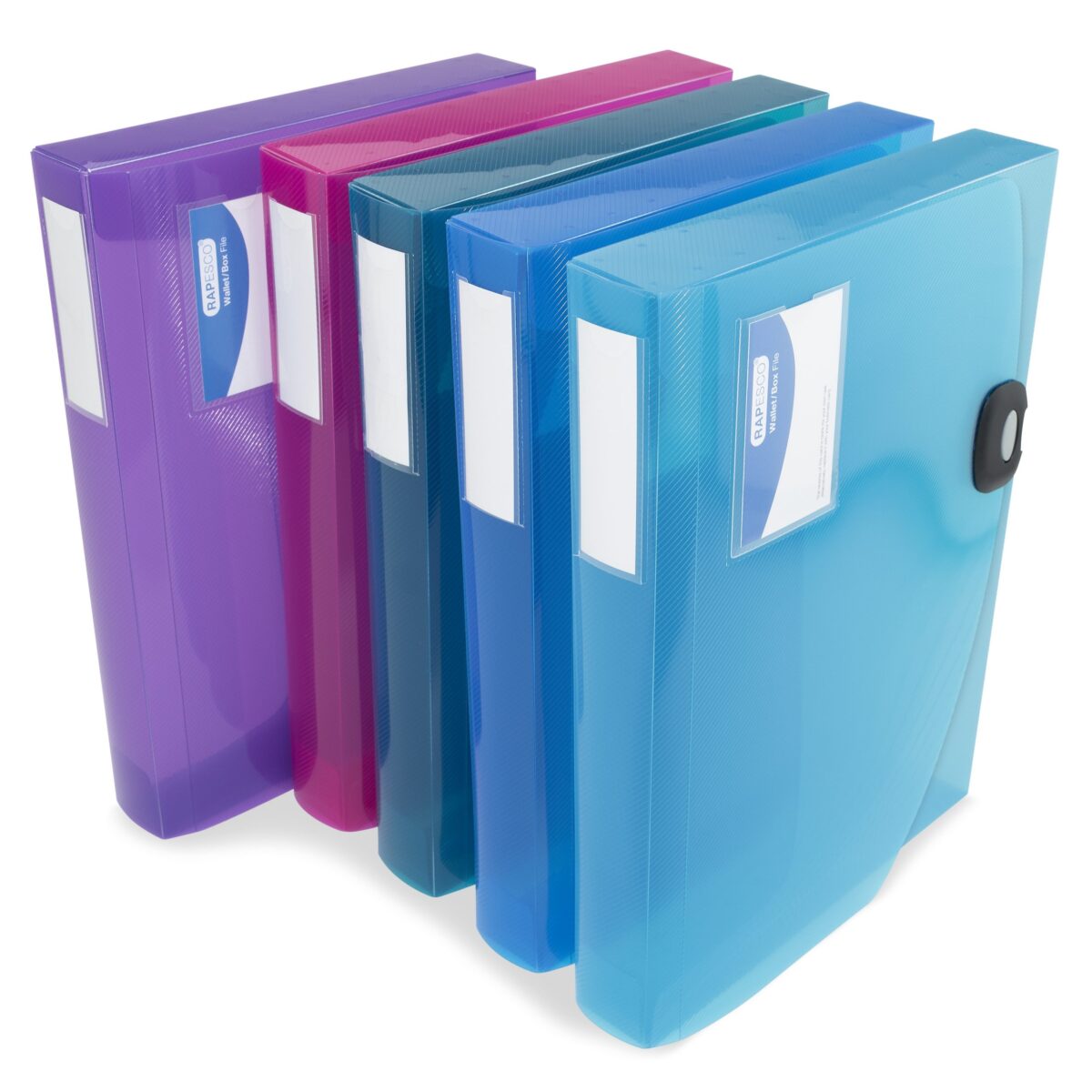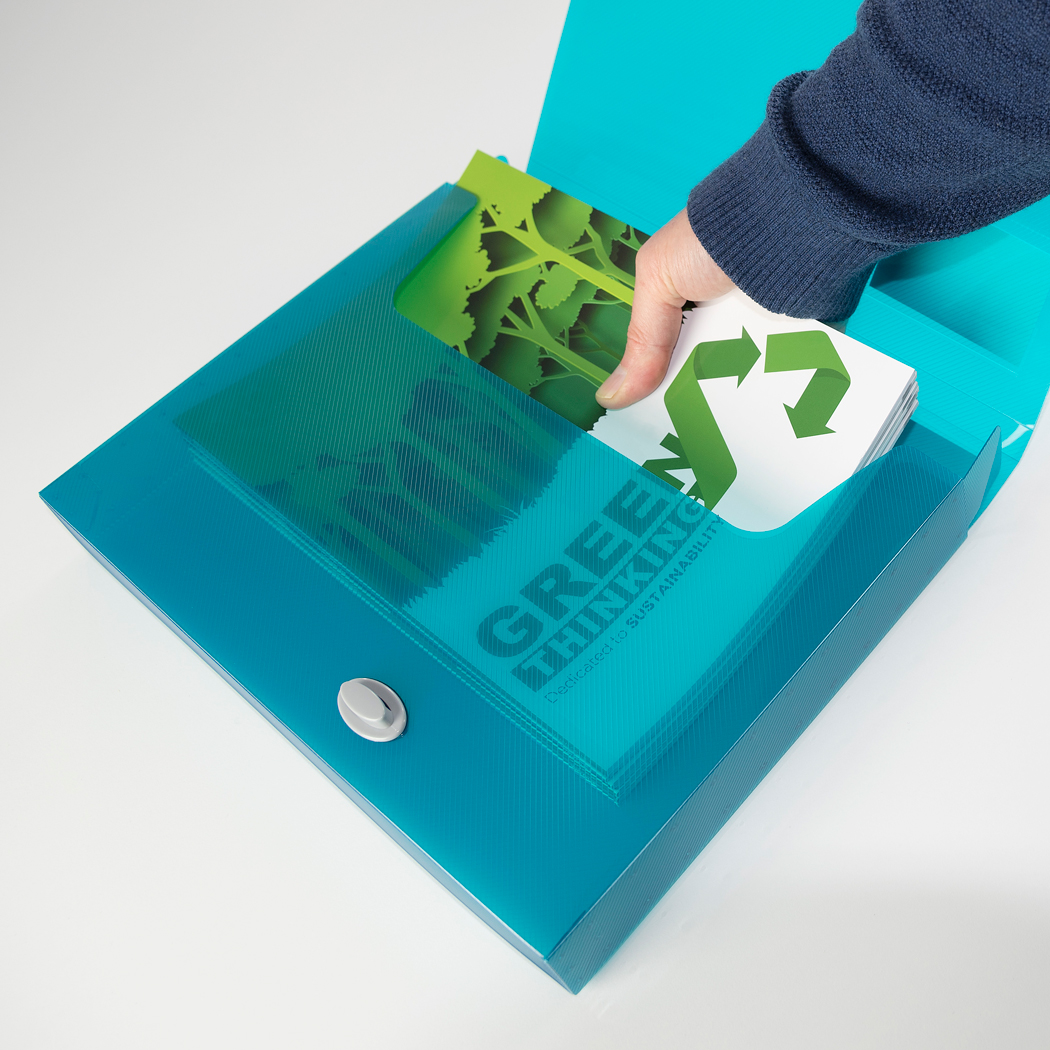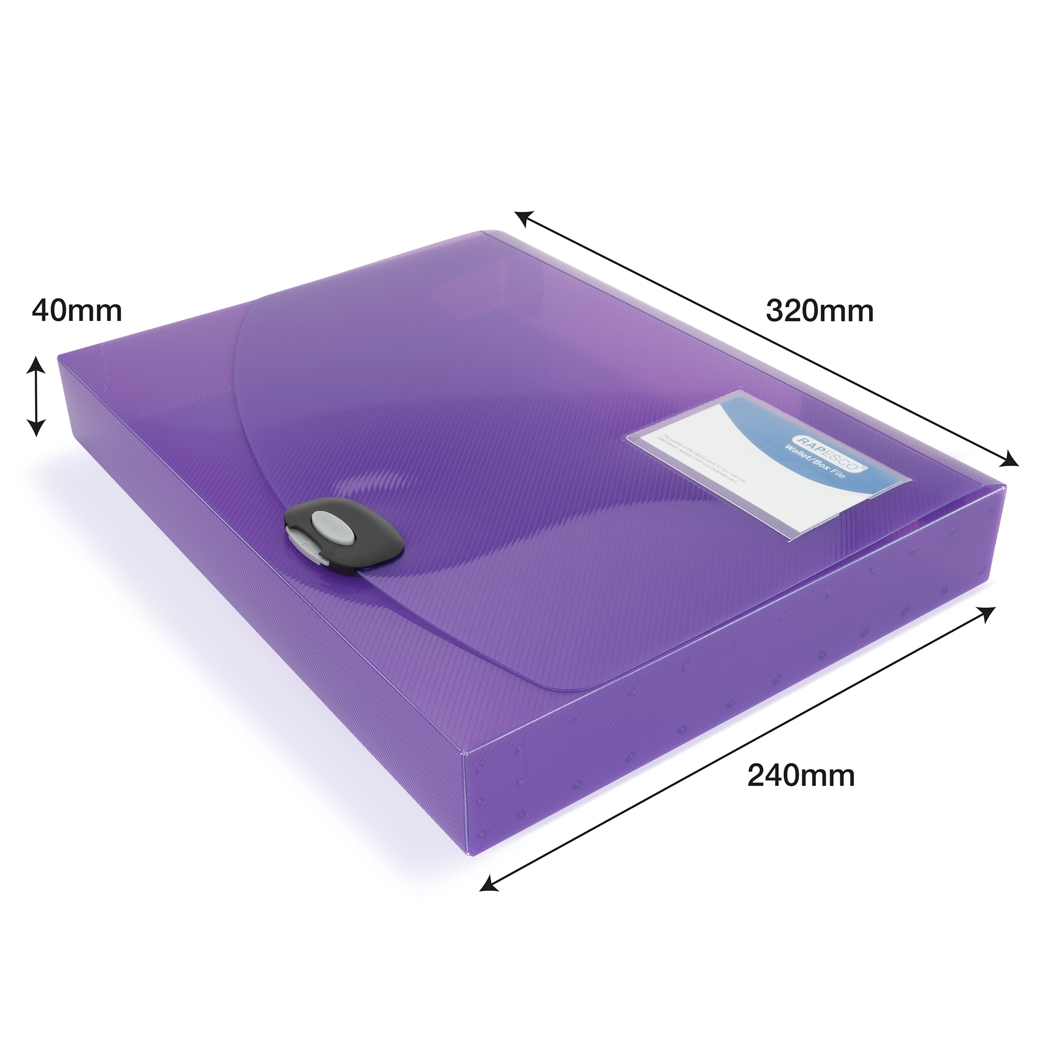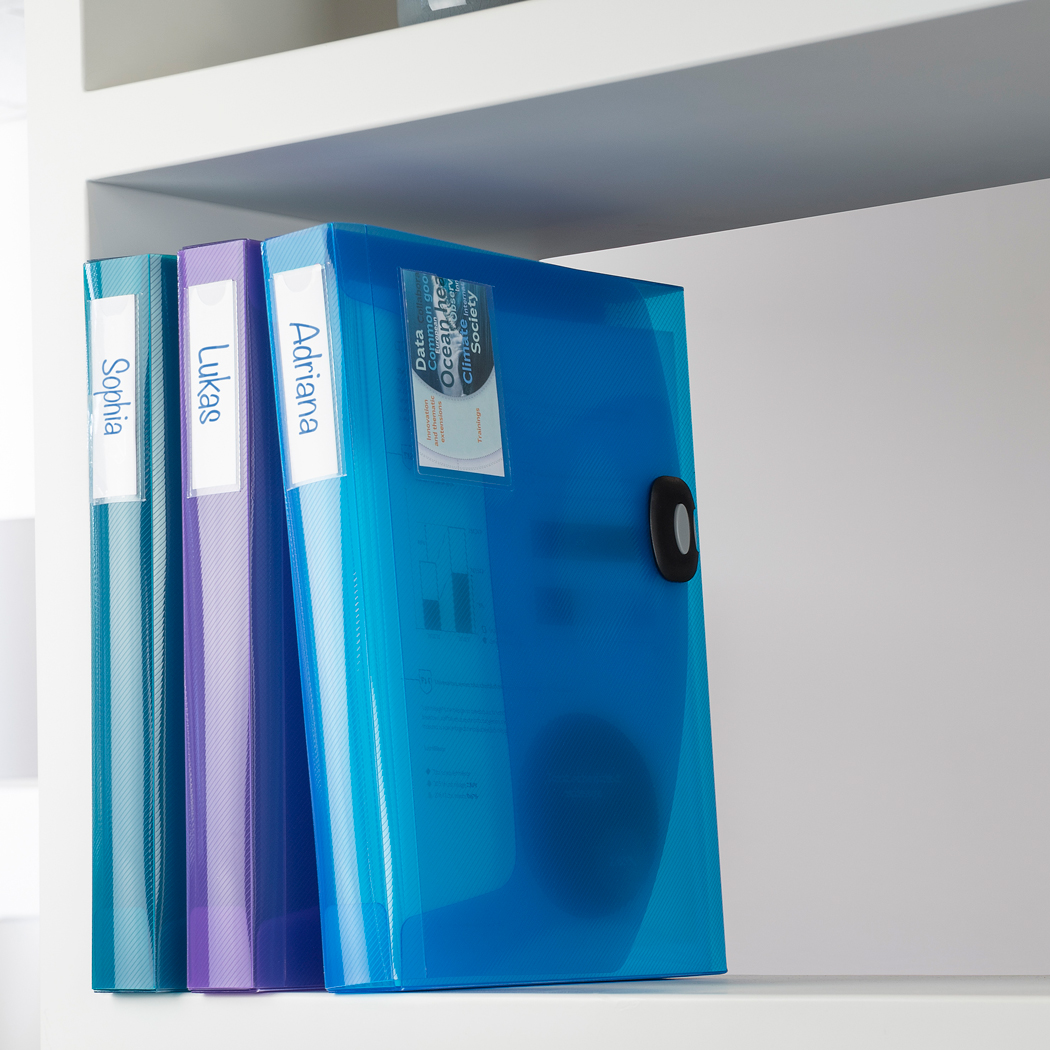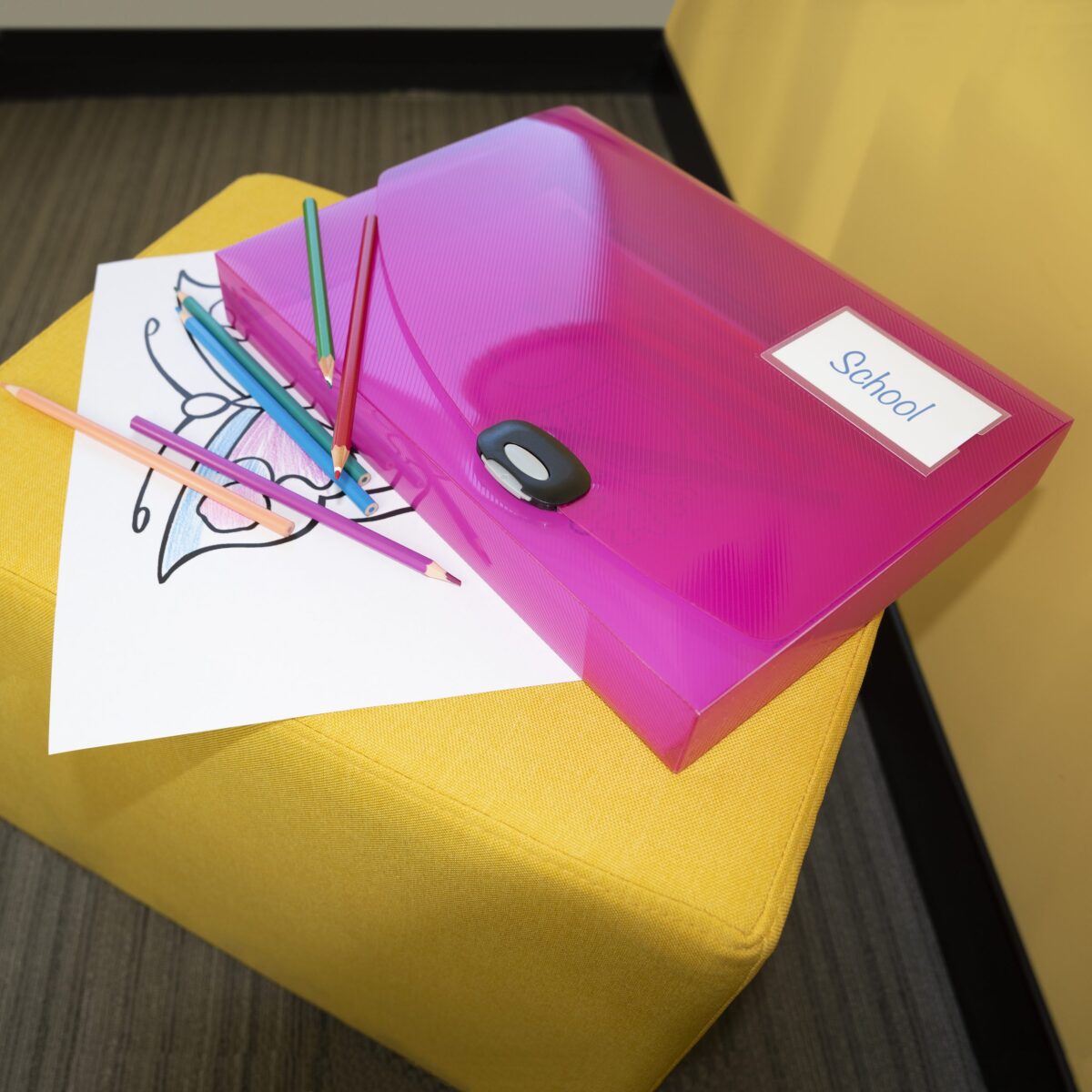 40 mm Box File – Transparent Assorted – Pack of 5
This large and versatile A4 wallet/box file is made from heavy-gauge polypropylene for added durability and comes with a smart "Superline" finish to suit any desktop. Its 40mm spine means it will hold up to 375 pages (80gsm), whilst the transparent assorted colours allow for easy identification of contents and colour coordinated filing. Features a push-lock clasp closure on the fold-over flap and strong, welded sides to keep contents safe and secure in storage or on the move. There is also an index/card holder on the spine and a business card size holder on the front for personalisation. Pack of 5 rigid wallet/box files in assorted transparent colours: 1 x blue, 1 x purple, 1 x teal, 1 x aqua, 1 x pink.
Versatile, A4 heavy-gauge storage file with a "Superline" finish
Large 40mm spine with a 375 sheet capacity (80gsm)
Push-lock clasp closure and welded sides to keep contents safe and secure
Index/card holder on spine and business card holder on front for personalisation
Pack of 5 transparent box files: 1 x blue, 1 x purple, 1 x teal, 1 x aqua, 1 x pink
¿Por qué elegir rapesco?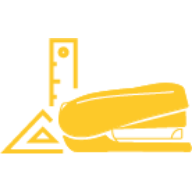 Diseño
Somos fabricantes de productos de oficina meticulosamente diseñados que superan las limitaciones en rendimiento, innovación y longevidad.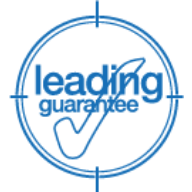 Calidad
Buscando sin descanso nuevos estándares de rendimiento, confiamos en la larga vida útil de nuestros productos y estamos orgullosos de ofrecer una garantía líder.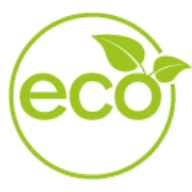 ECO
ECO es más que una simple renovación de nuestros productos, se está convirtiendo en nuestro nuevo estándar y buscamos continuamente nuevas formas de reducir, reutilizar y reciclar.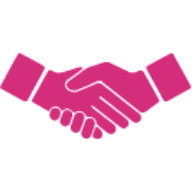 Confianza
Reconocidos internacionalmente por casi 70 años, estamos orgullosos de ser una marca en la que nuestros clientes confían.