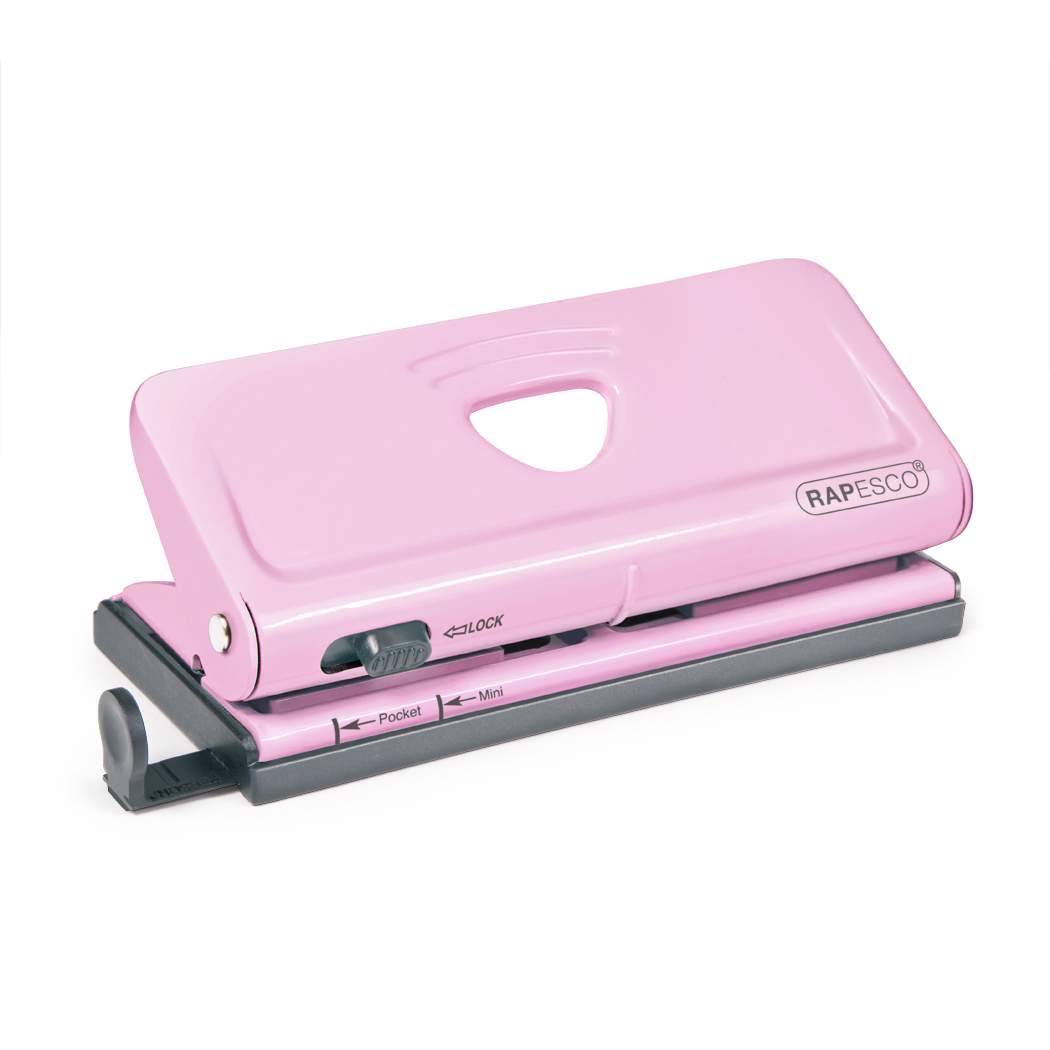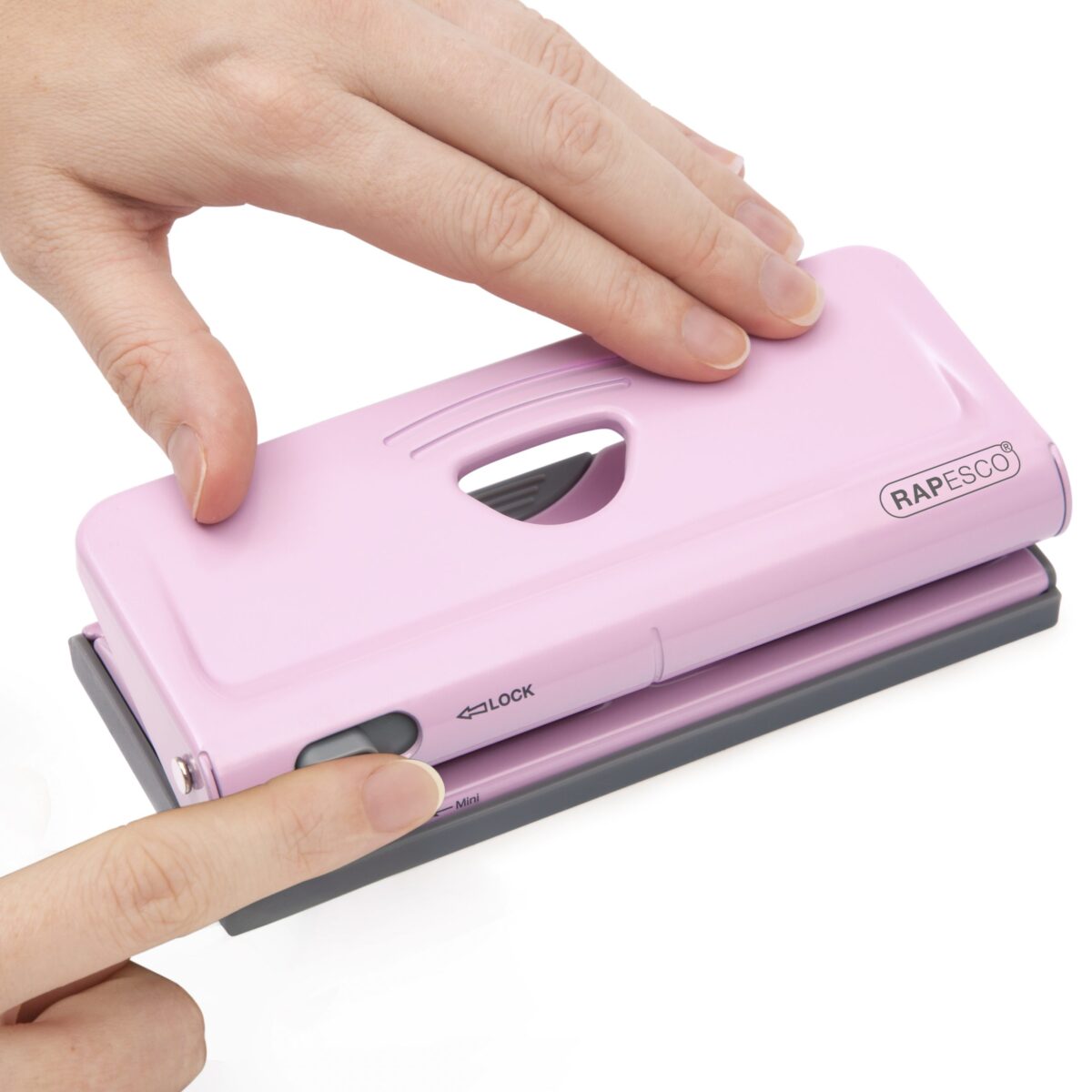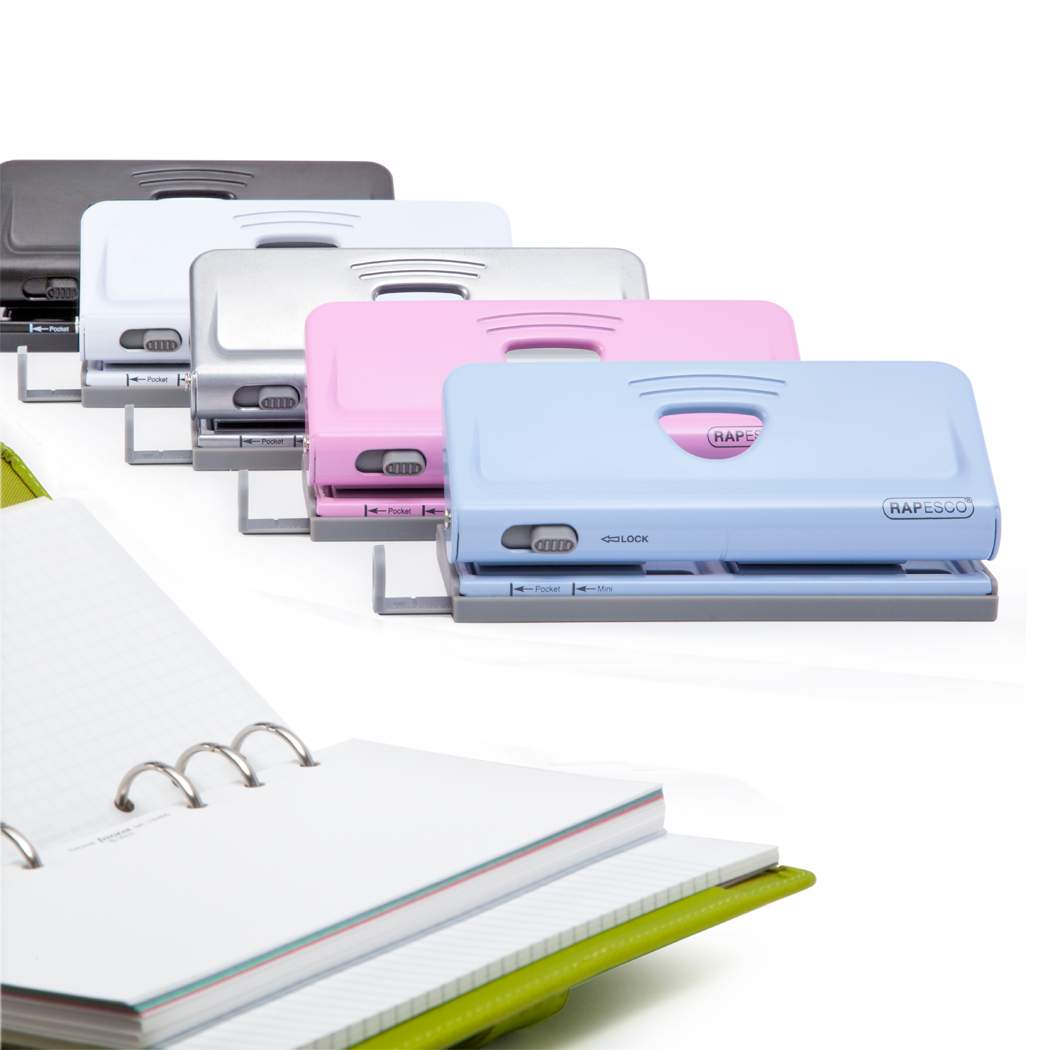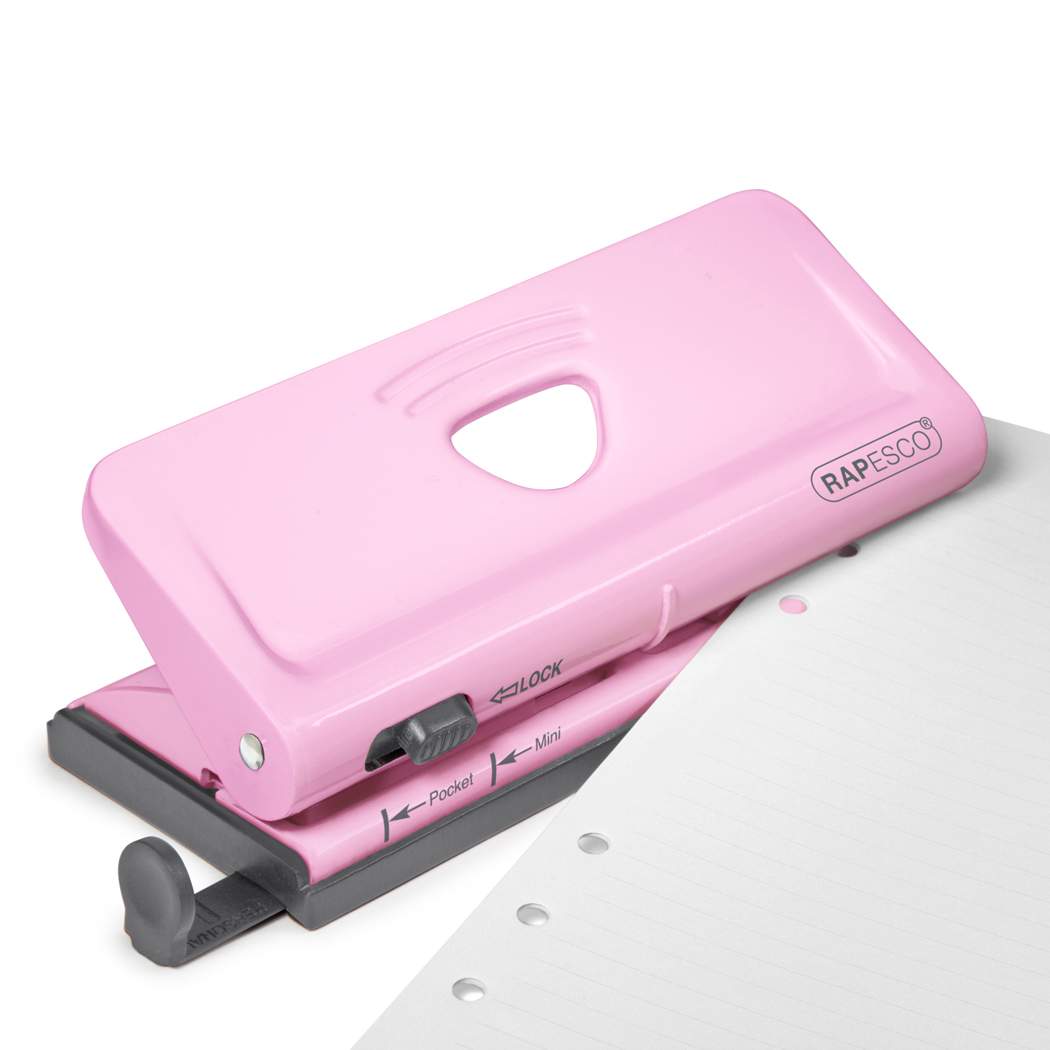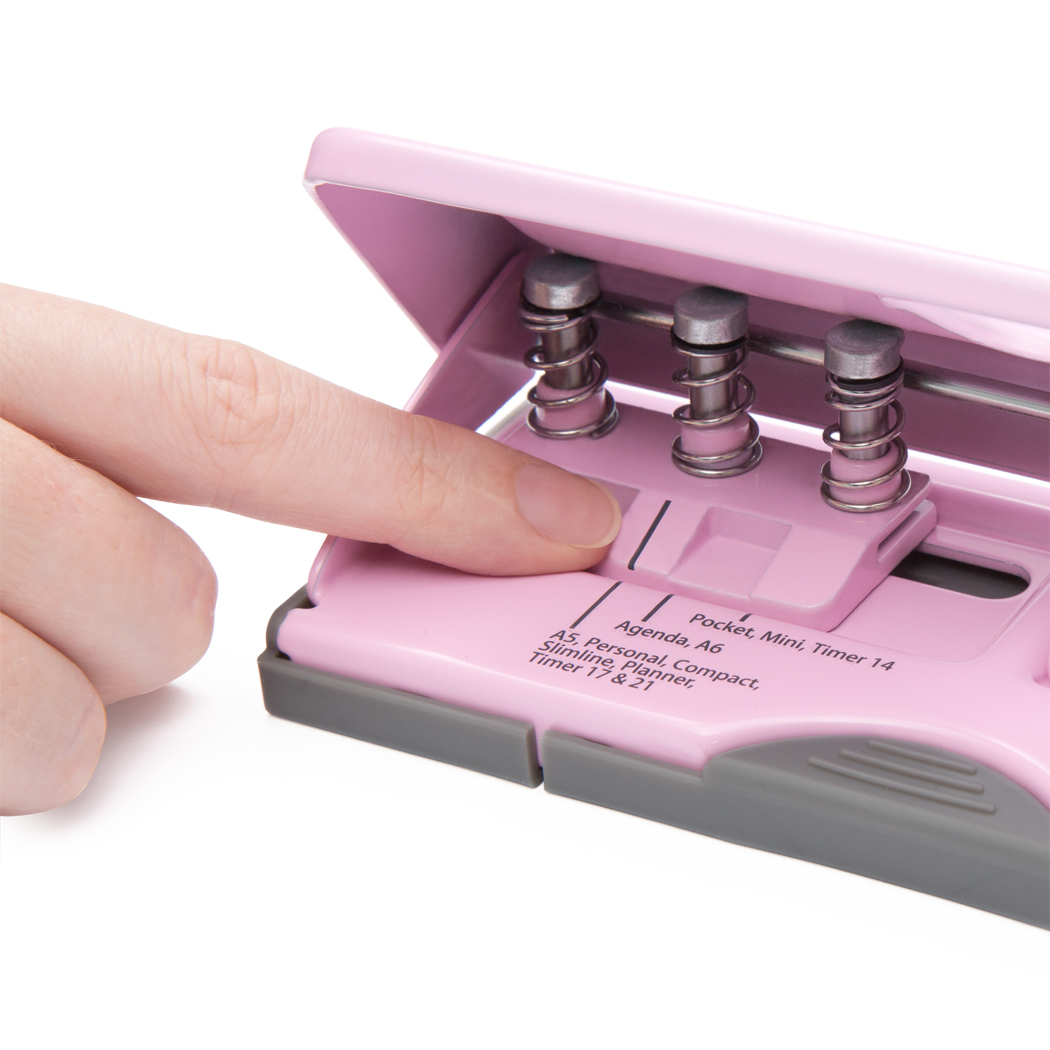 Adjustable 6-Hole Organiser/ Diary Punch – Candy Pink
The perfect addition to any personal organiser/diary – the Rapesco Adjustable 6-hole punch is compatible with most organiser and diary sizes, including A6, Mini, Pocket, Personal, Slimline, Compact and Agenda. Sleek, stylish and available in a range of colours, this hole punch has a 10-sheet capacity, a personalisation window and a flip-open confetti tray along with a handle-lock down for easy storage. Easy to adjust to different organiser/diary sizes, this 6-hole punch also features an adjustable paper guide marked up with organiser-size markings to guide your punching. Made from high-quality materials to exacting standards, the Adjustable 6-Hole Organiser/Diary Punch is backed by our 15-year guarantee.
Colour

:

Candy Pink
Suitable for all leading personal organiser/diary sizes
Adjustable paper guide marked with organiser-sizes
Flip-open confetti tray
Handle lock-down switch for easy storage
15-year Guarantee
¿Por qué elegir rapesco?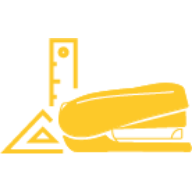 Diseño
Somos fabricantes de productos de oficina meticulosamente diseñados que superan las limitaciones en rendimiento, innovación y longevidad.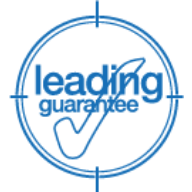 Calidad
Buscando sin descanso nuevos estándares de rendimiento, confiamos en la larga vida útil de nuestros productos y estamos orgullosos de ofrecer una garantía líder.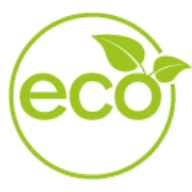 ECO
ECO es más que una simple renovación de nuestros productos, se está convirtiendo en nuestro nuevo estándar y buscamos continuamente nuevas formas de reducir, reutilizar y reciclar.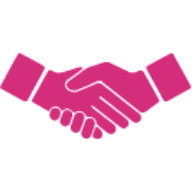 Confianza
Reconocidos internacionalmente por casi 70 años, estamos orgullosos de ser una marca en la que nuestros clientes confían.