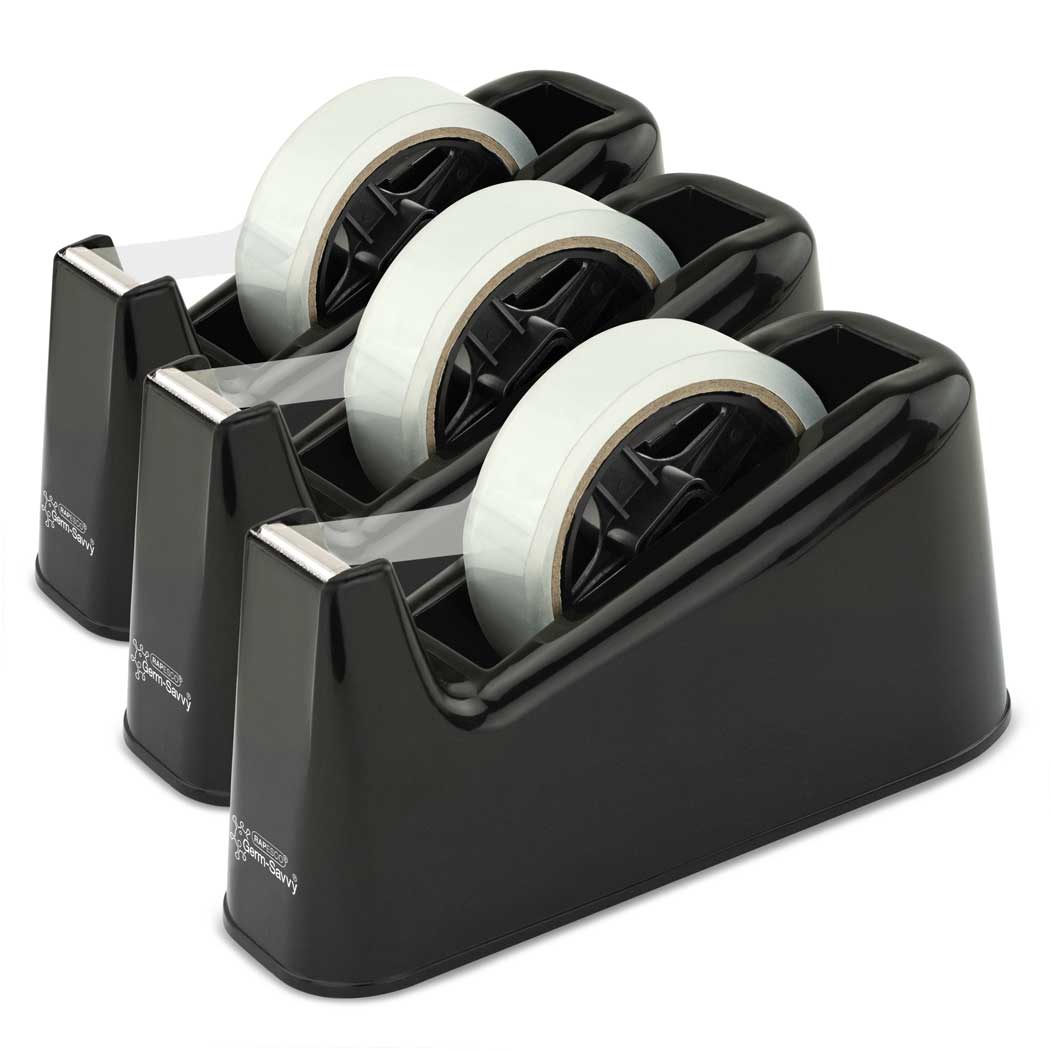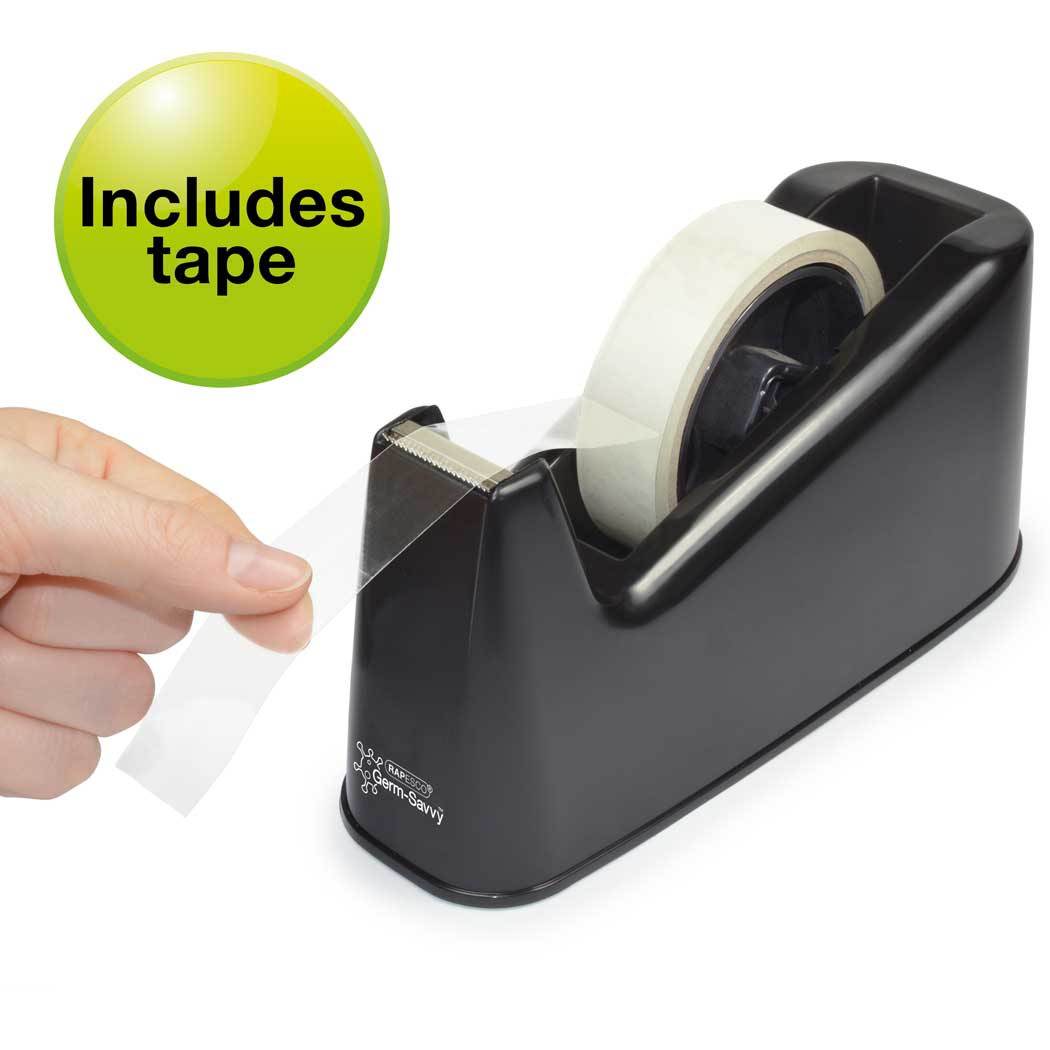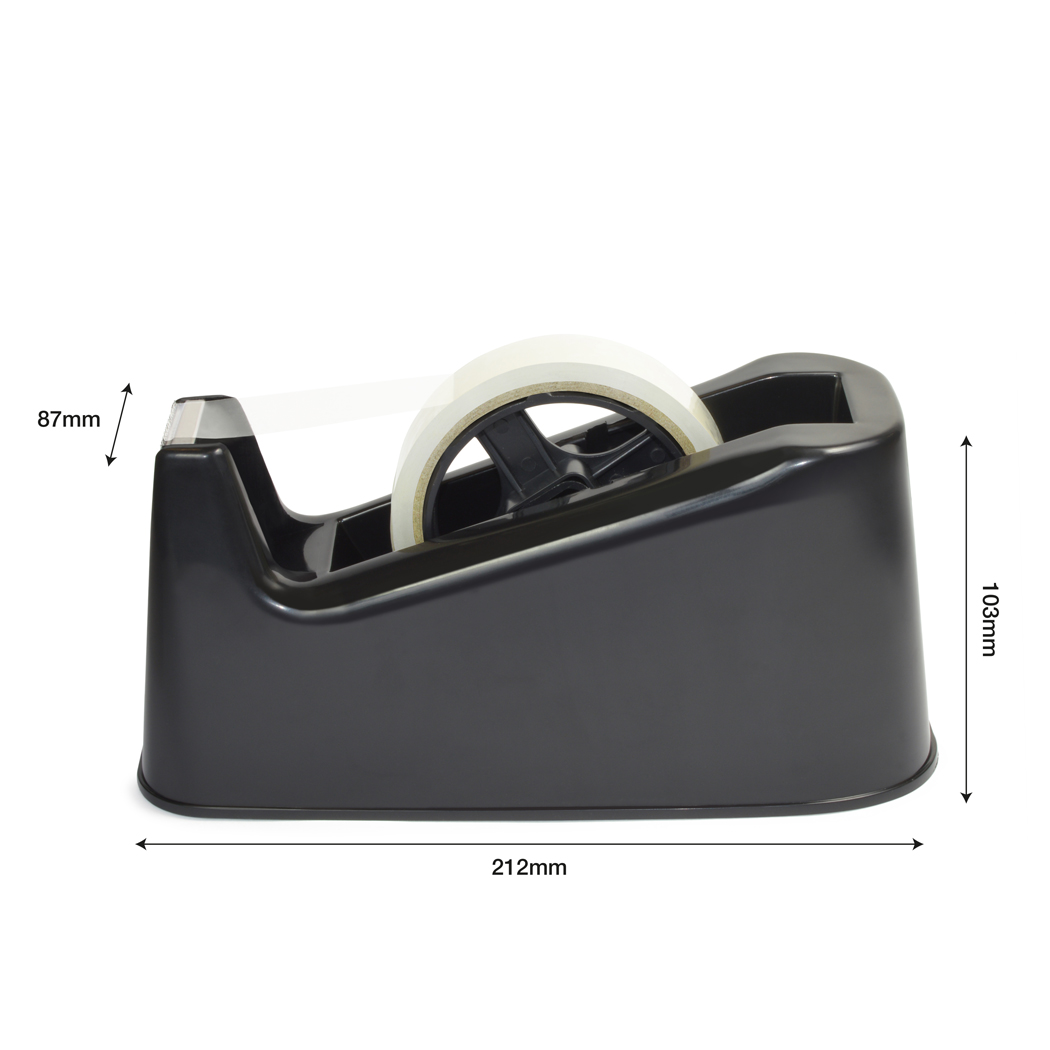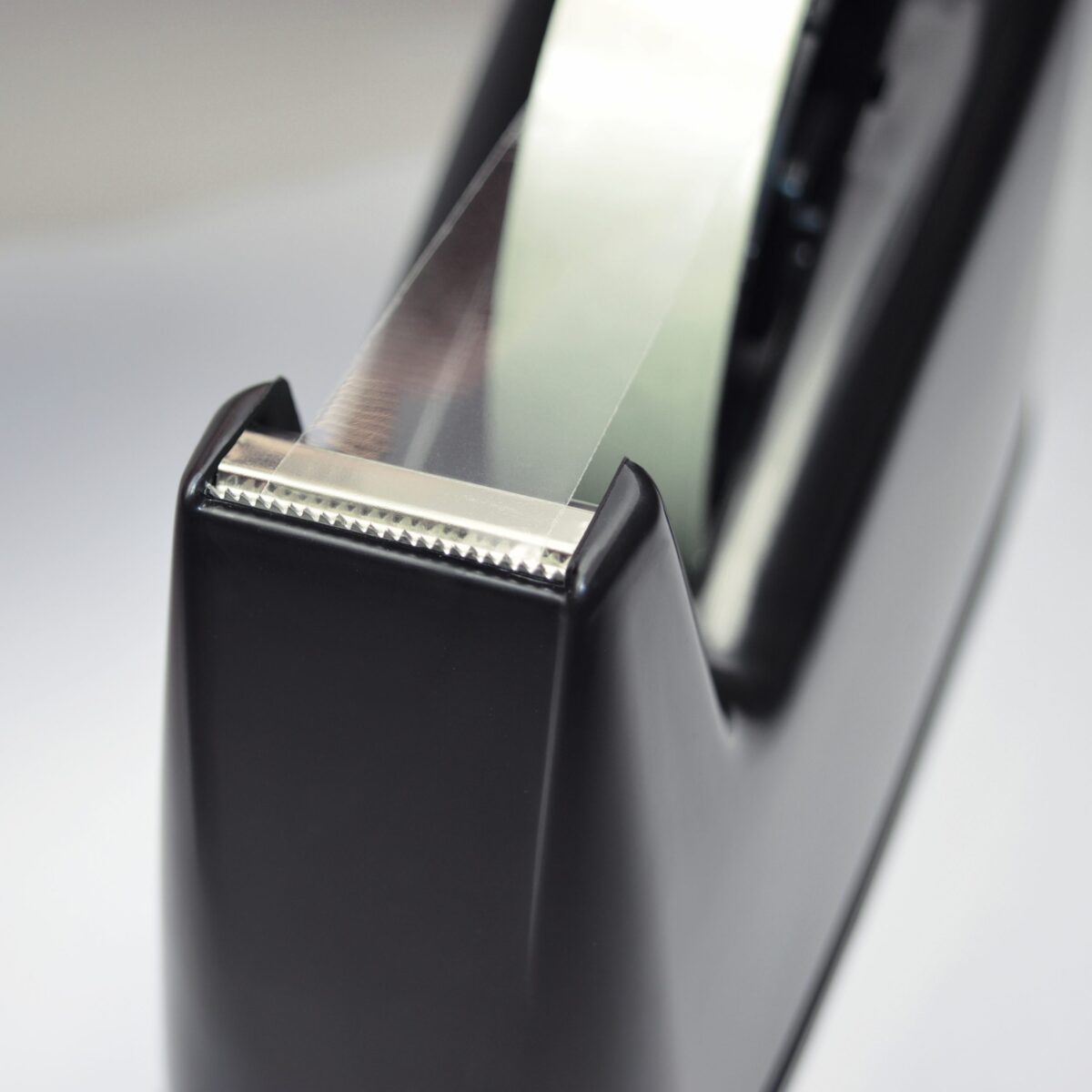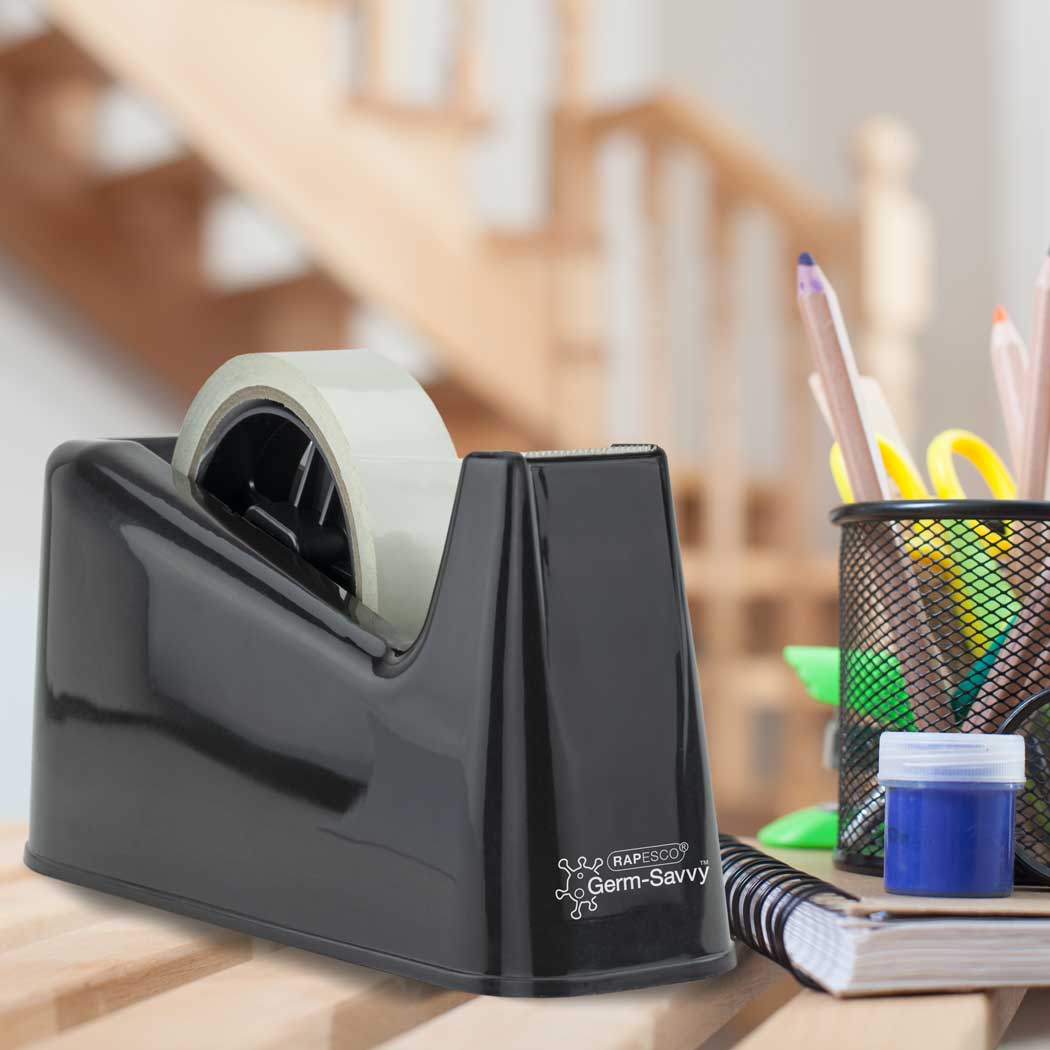 Business Pack: 3 Germ-Savvy®Antibacterial 500 Heavy-Duty Tape Dispensers and 3 Clear Tape Rolls – Black
This business pack includes 3 tape dispensers and 3 clear tape rolls, making it suitable for offices, universities, schools, and retail environments. The 500 Heavy-Duty Tape Dispensers from Rapesco are a practical addition to any workspace. Designed for everyday and heavy-duty packaging and wrapping jobs, the tape dispensers have a quality black finish to suit any counter or desktop. The robust, durable tape dispensers facilitate a variety of taping needs, thanks to their dual-core, compatible with tape rolls with a 1" (25mm) or 3" (76mm) core. Featuring a weighted shell and a full non-slip pad on the base for extra stability during use and an easy-to-use sharp, serrated cutter. The tape dispensers also incorporate our special Germ-Savvy antibacterial agent, making them well-suited to shared use in any environment. Compatible with standard 33m and 66m long rolls up to 25mm wide, they also come with 3 rolls of 25mm x 45m transparent Rapesco tape. Our 3-year guarantee backs the tape dispensers. Includes: 3 x 500 Heavy Duty Tape Dispensers; 3 x Tape Rolls (25mm x 45m).
BUSINESS PACK – 3 Germ-Savvy® antibacterial tape dispensers with 3 clear Rapesco tape rolls (25mm x 45m)
COMPATIBILITY – Dual-core tape dispenser compatible with tape rolls with a 1" (25mm) or 3" (76mm) core and up to 66m long
ROBUST – Heavy-duty ABS housing with built-in Germ-Savvy® antibacterial protection; suitable for shared use in offices, universities, schools, and retail environments
FEATURES – Anti-slip base and weighted shell for added stability and a sharp serrated cutter for ease of use
VERSATILE – A practical addition to any desk, the tape dispensers come backed by a 3-year guarantee
¿Por qué elegir rapesco?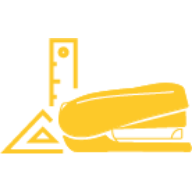 Diseño
Somos fabricantes de productos de oficina meticulosamente diseñados que superan las limitaciones en rendimiento, innovación y longevidad.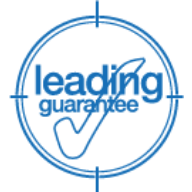 Calidad
Buscando sin descanso nuevos estándares de rendimiento, confiamos en la larga vida útil de nuestros productos y estamos orgullosos de ofrecer una garantía líder.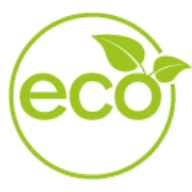 ECO
ECO es más que una simple renovación de nuestros productos, se está convirtiendo en nuestro nuevo estándar y buscamos continuamente nuevas formas de reducir, reutilizar y reciclar.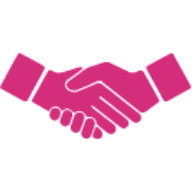 Confianza
Reconocidos internacionalmente por casi 70 años, estamos orgullosos de ser una marca en la que nuestros clientes confían.