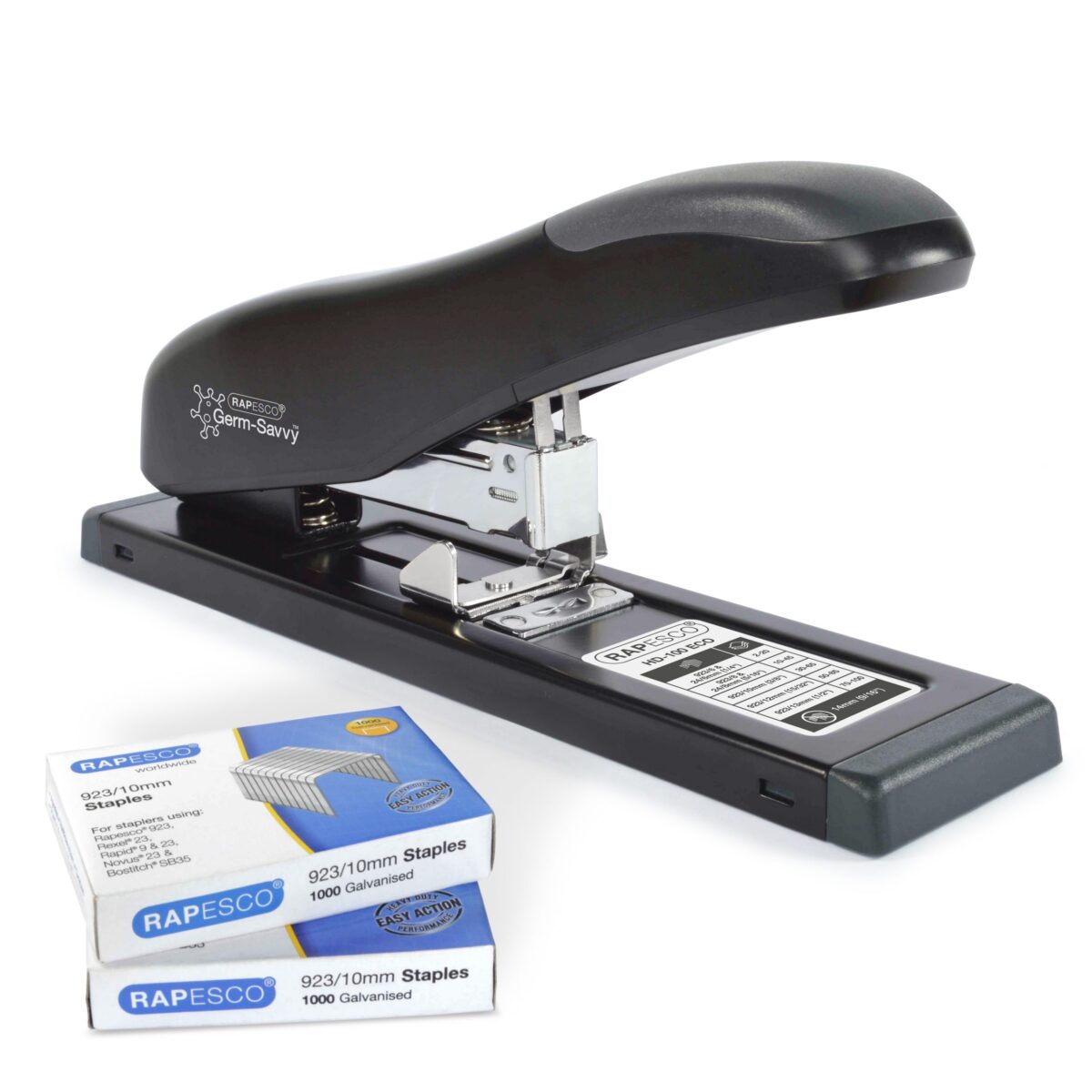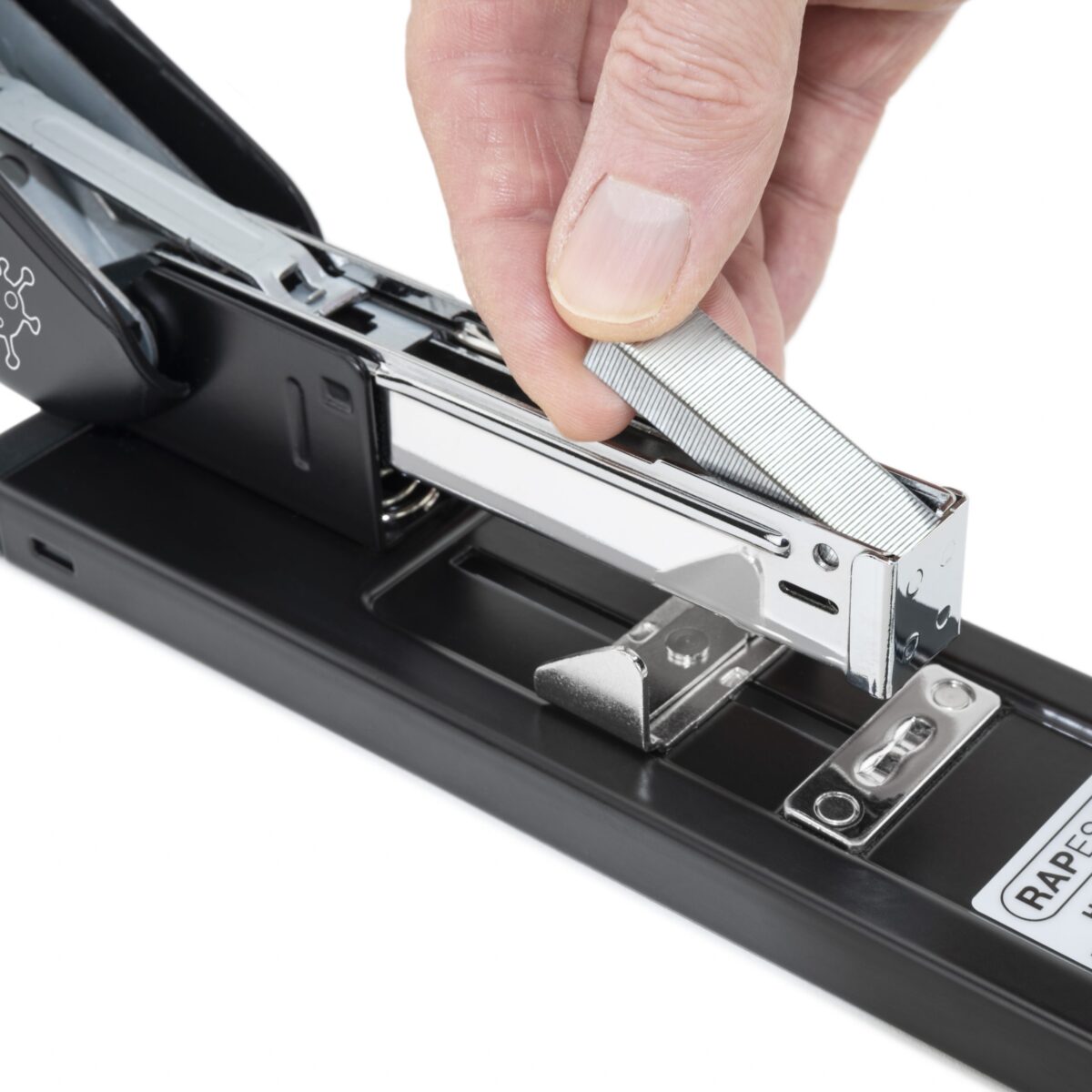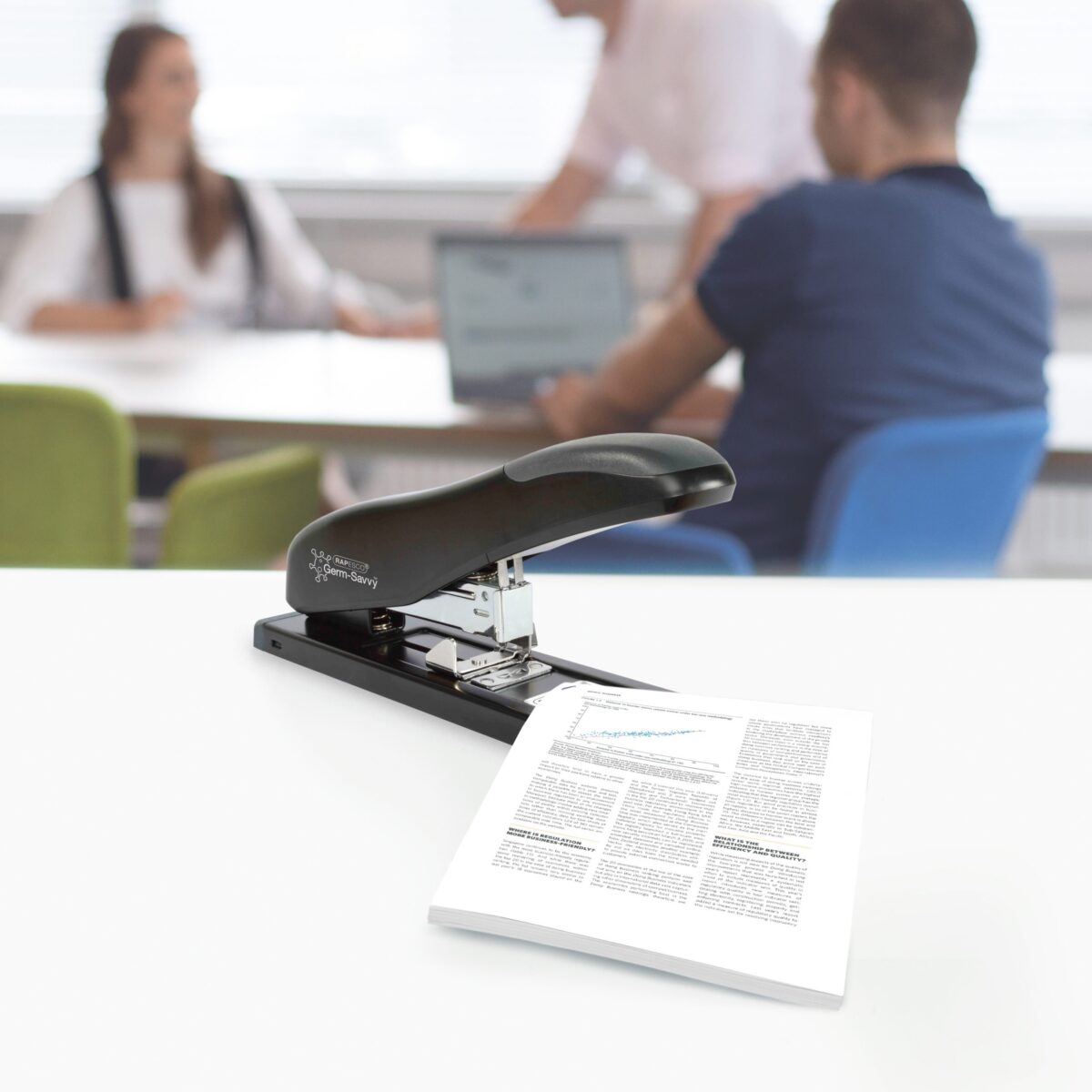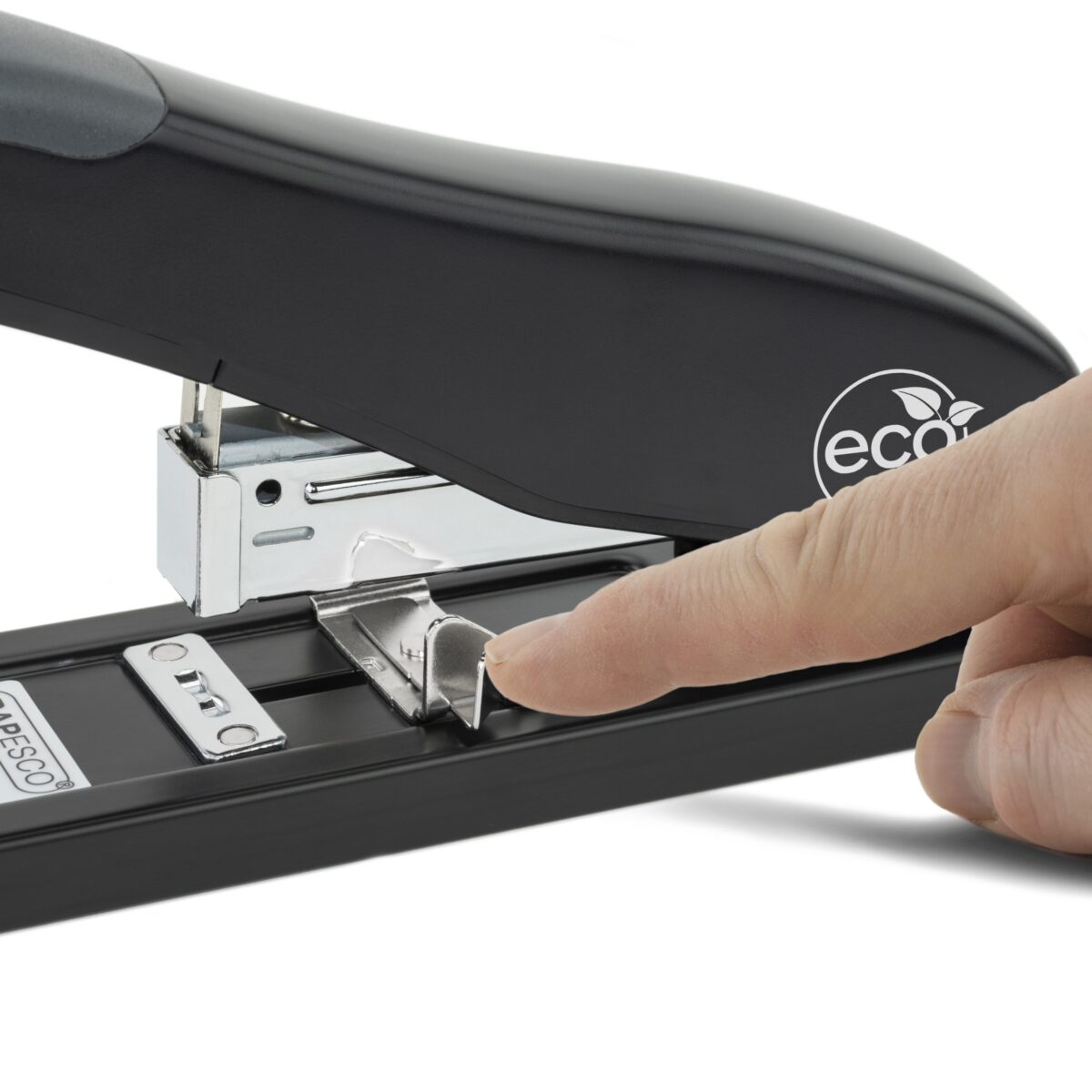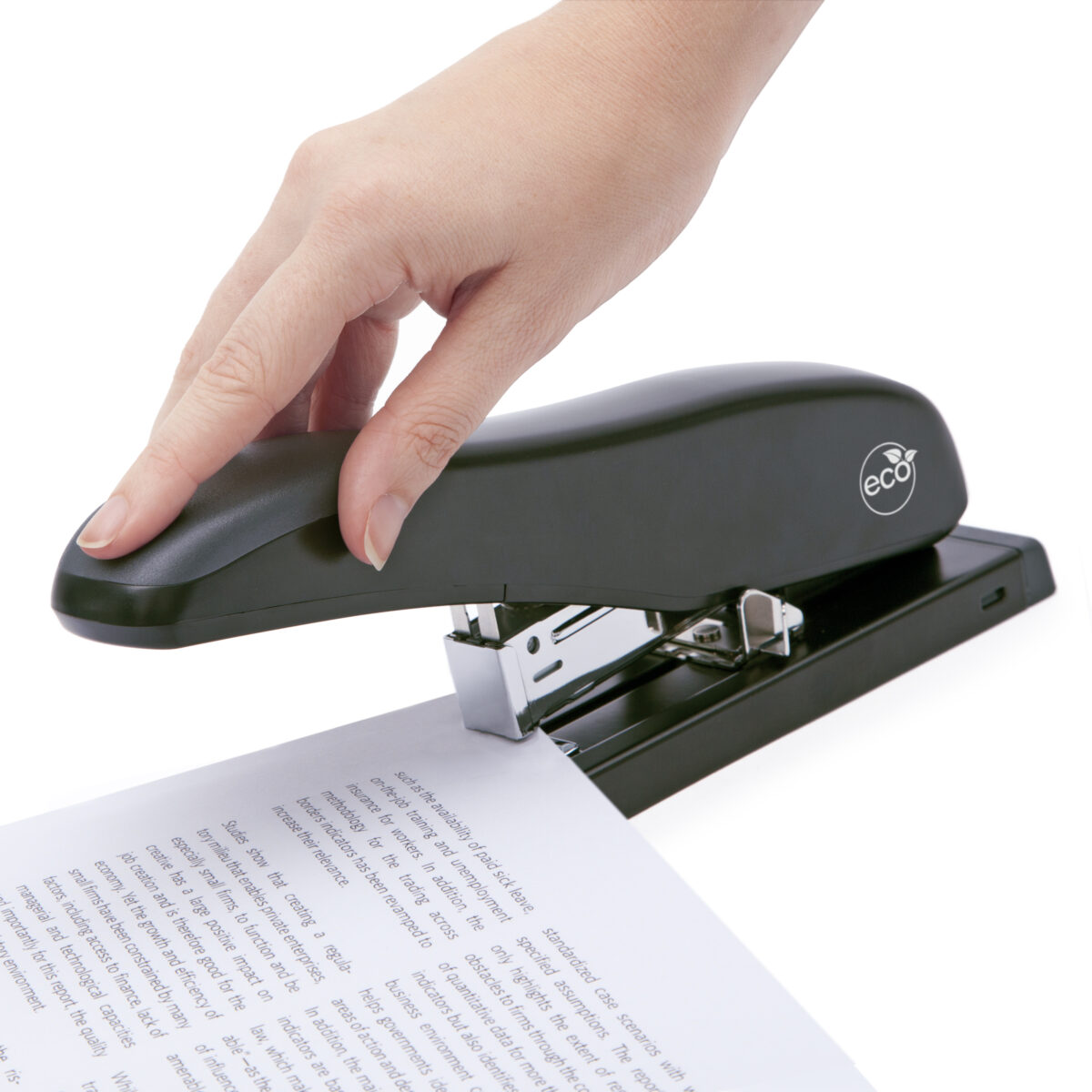 Germ-Savvy® Antibacterial ECO HD-100 Heavy Duty Stapler & 2000 x 923/10 mm Staples – Black
This 100 sheet heavy duty stapler, made from a high level of recycled plastic, makes effortless work of demanding stapling jobs. Featuring Germ-Savvy® antibacterial protection and a capacity of up to 100 sheets (80gsm), this easy, top-loading stapler also offers a unique paper guide/locking system and a soft feel rubber handle grip for comfort. Germ-Savvy® provides permanent, lifetime, protection which inhibits the growth of bacteria, making this product well-suited to shared use in offices and schools. The ECO HD-100 takes Rapesco 923/6-13 mm staples as well as 24/8 mm and 24/6 mm Extra Strong Staples – always use Rapesco staples for optimum results. Backed by our 25 year Guarantee.
Germ-Savvy®: Built-in antibacterial protection
Half strip, easy top-loading heavy duty stapler with 2000 x 923/10 mm staples
Tough, all-metal chassis with recycled plastic casing
Soft feel handle grip to enhance comfort
Adjustable paper guide locking system
¿Por qué elegir rapesco?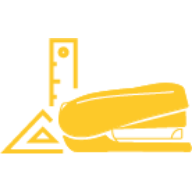 Diseño
Somos fabricantes de productos de oficina meticulosamente diseñados que superan las limitaciones en rendimiento, innovación y longevidad.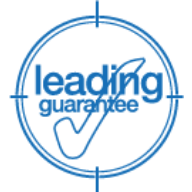 Calidad
Buscando sin descanso nuevos estándares de rendimiento, confiamos en la larga vida útil de nuestros productos y estamos orgullosos de ofrecer una garantía líder.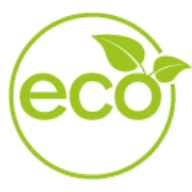 ECO
ECO es más que una simple renovación de nuestros productos, se está convirtiendo en nuestro nuevo estándar y buscamos continuamente nuevas formas de reducir, reutilizar y reciclar.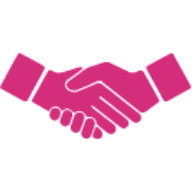 Confianza
Reconocidos internacionalmente por casi 70 años, estamos orgullosos de ser una marca en la que nuestros clientes confían.