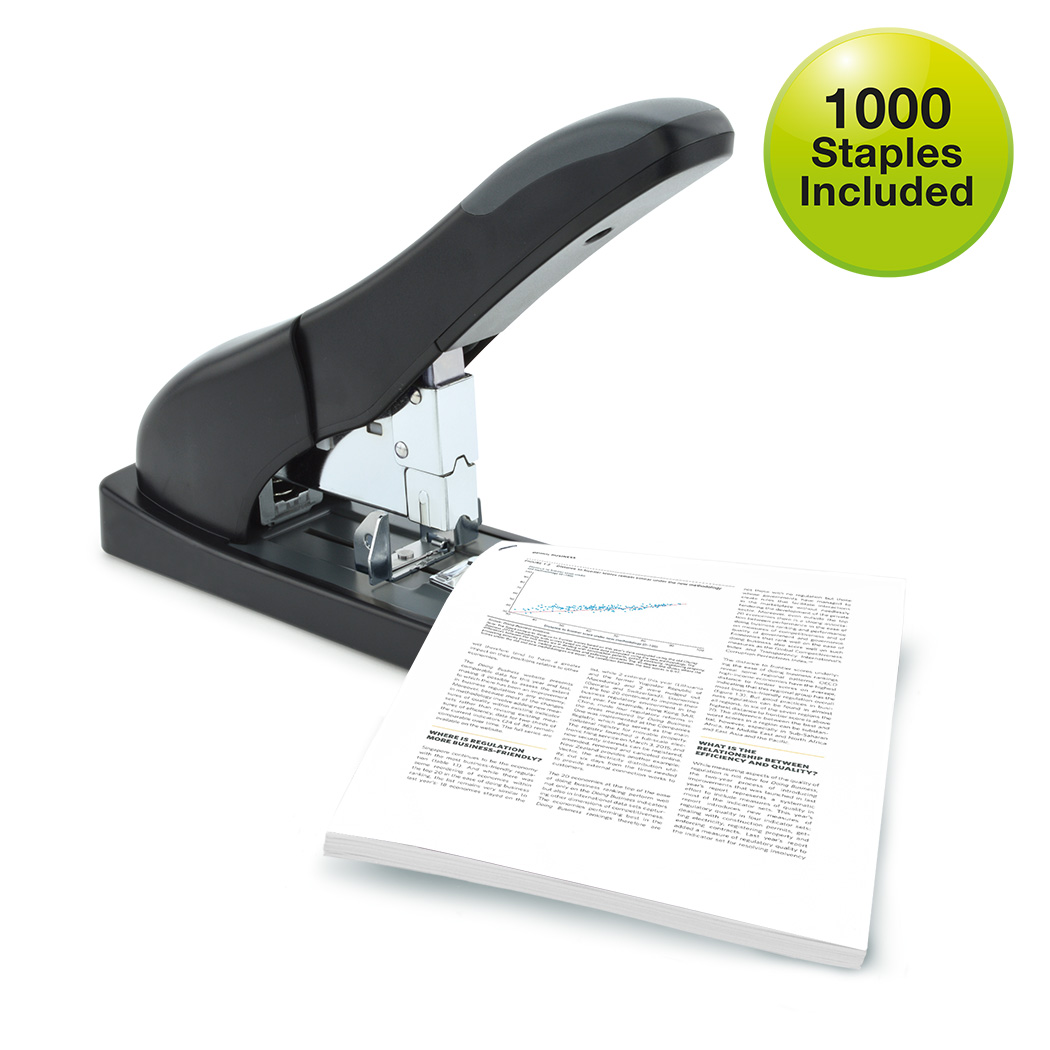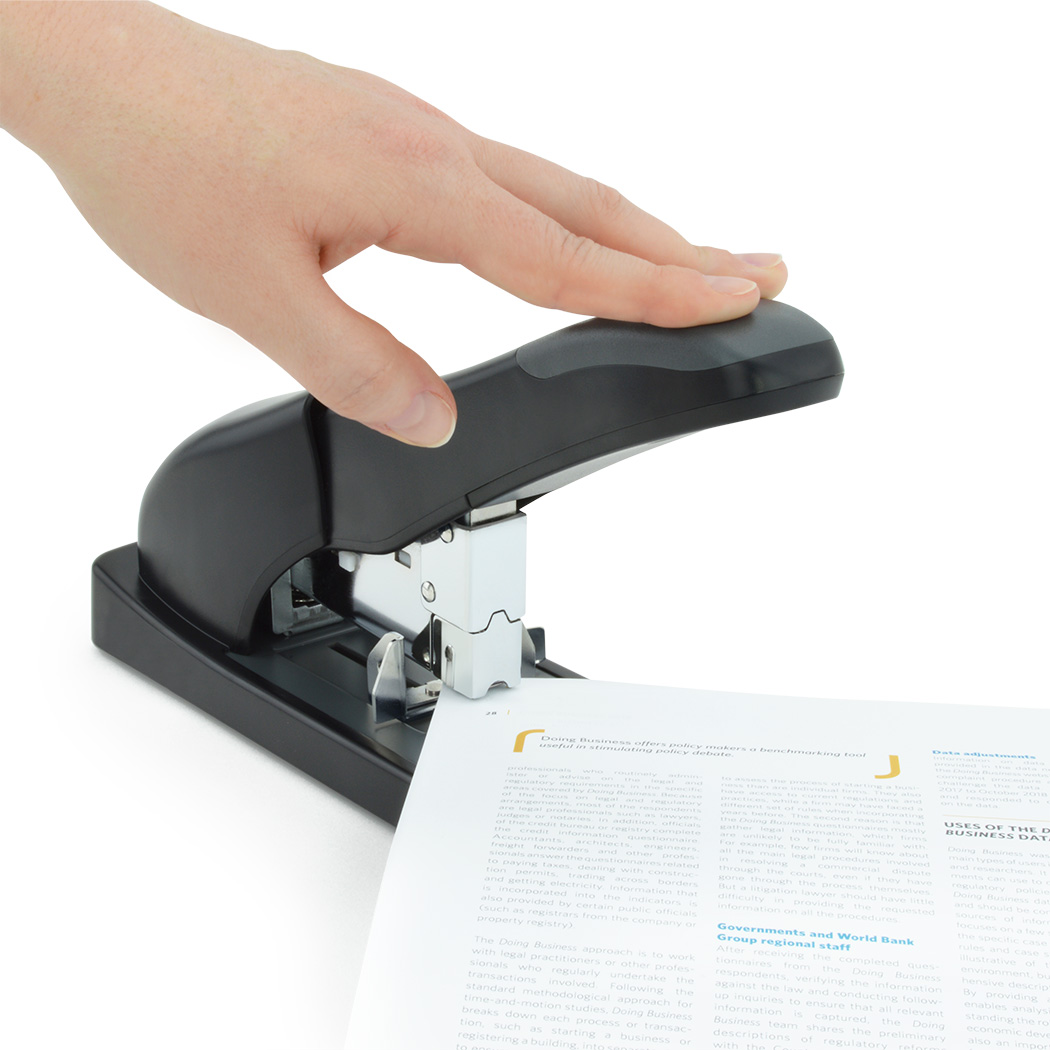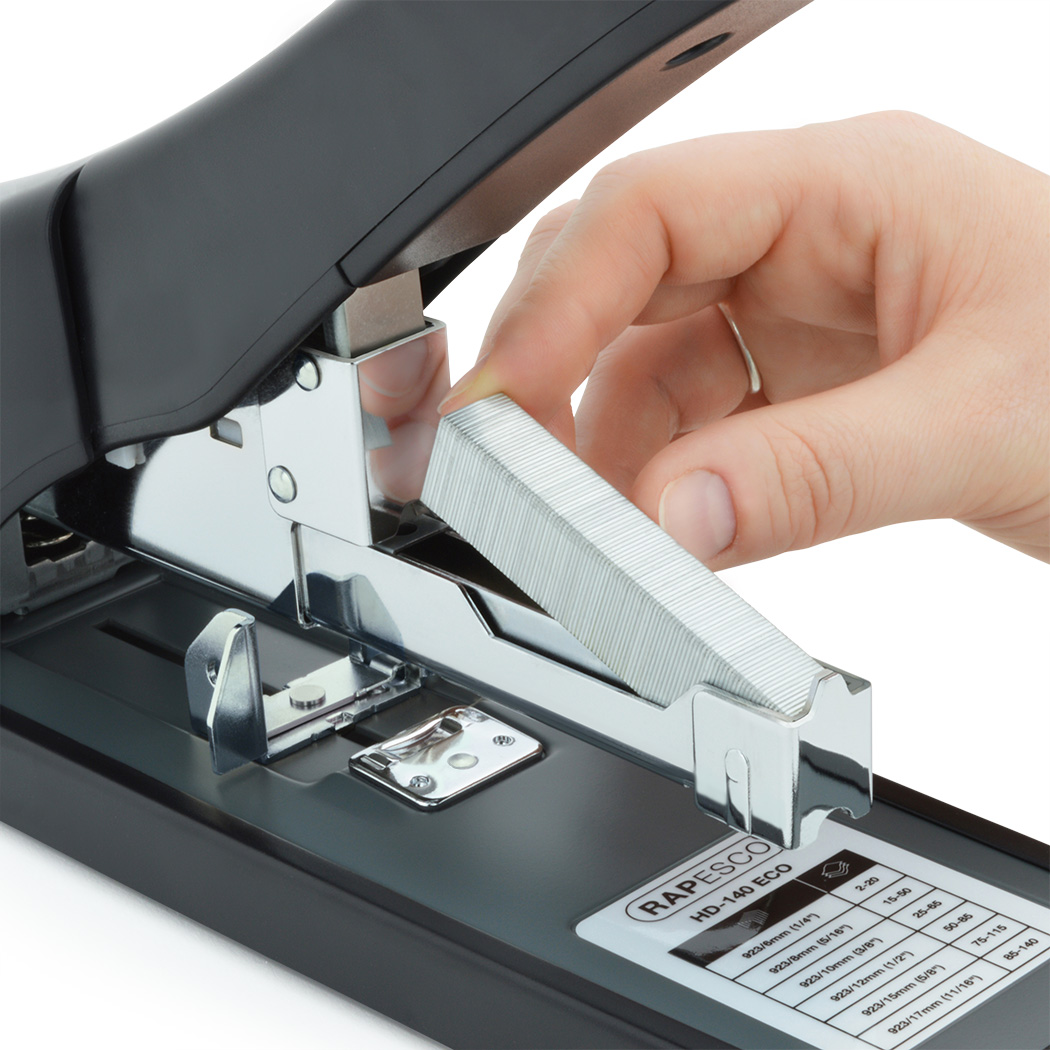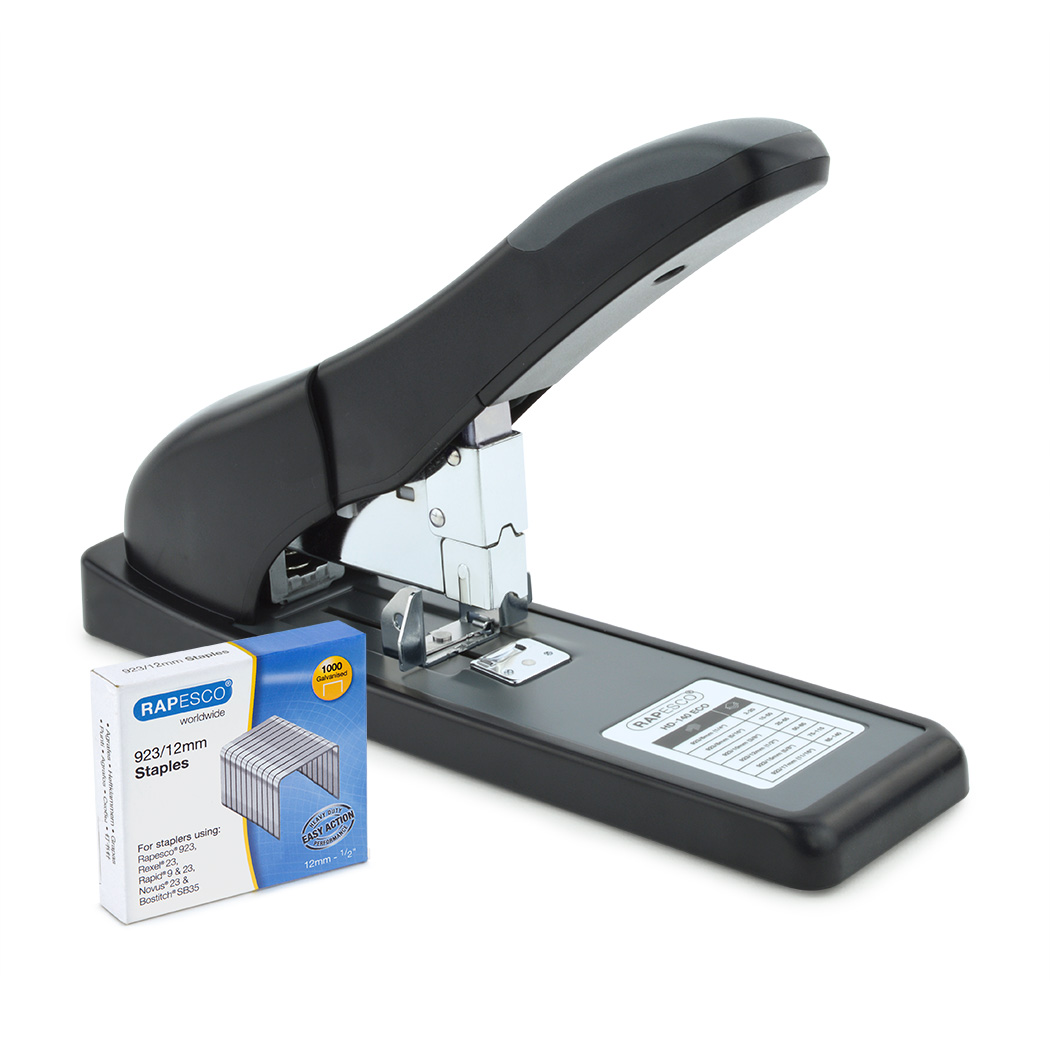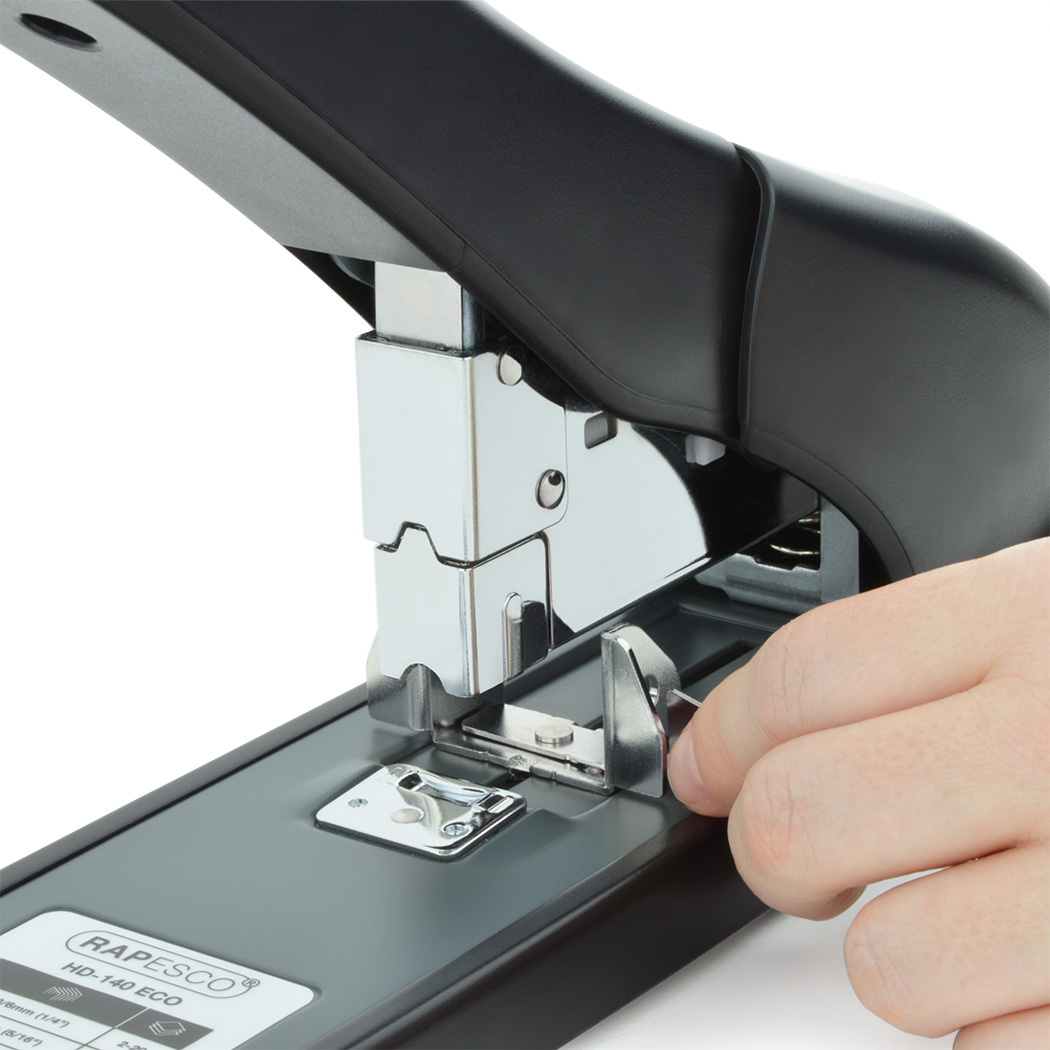 ECO HD-140 Heavy Duty Stapler & 1000 923/12mm Staples – Black
The ECO HD-140 Heavy Duty Stapler takes the effort out of stapling up to 140 sheets (80gsm). Part of the Rapesco ECO range, this powerful stapler is manufactured from a high level of recycled plastic. With full strip, press button front-loading, this stapler also features a soft feel handle grip for user comfort and non-slip feet for added stability – particularly useful when stapling larger stacks and has an adjustable paper guide locking system. The HD-140 also includes a pack of 1000 923/12mm staples, meaning you can start stapling immediately. Backed by a 25-year Guarantee.
Powerful full-strip stapler featuring press button system for front-loading
Tough all-metal chassis with recycled plastic casing
Soft feel handle grip and non-slip feet for added stability
Adjustable paper guide locking system
Heavy Duty stapler boasting a 140 sheet capacity
¿Por qué elegir rapesco?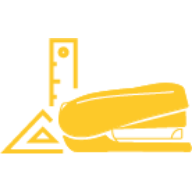 Diseño
Somos fabricantes de productos de oficina meticulosamente diseñados que superan las limitaciones en rendimiento, innovación y longevidad.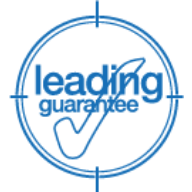 Calidad
Buscando sin descanso nuevos estándares de rendimiento, confiamos en la larga vida útil de nuestros productos y estamos orgullosos de ofrecer una garantía líder.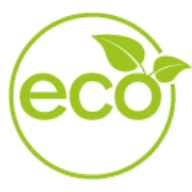 ECO
ECO es más que una simple renovación de nuestros productos, se está convirtiendo en nuestro nuevo estándar y buscamos continuamente nuevas formas de reducir, reutilizar y reciclar.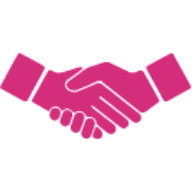 Confianza
Reconocidos internacionalmente por casi 70 años, estamos orgullosos de ser una marca en la que nuestros clientes confían.