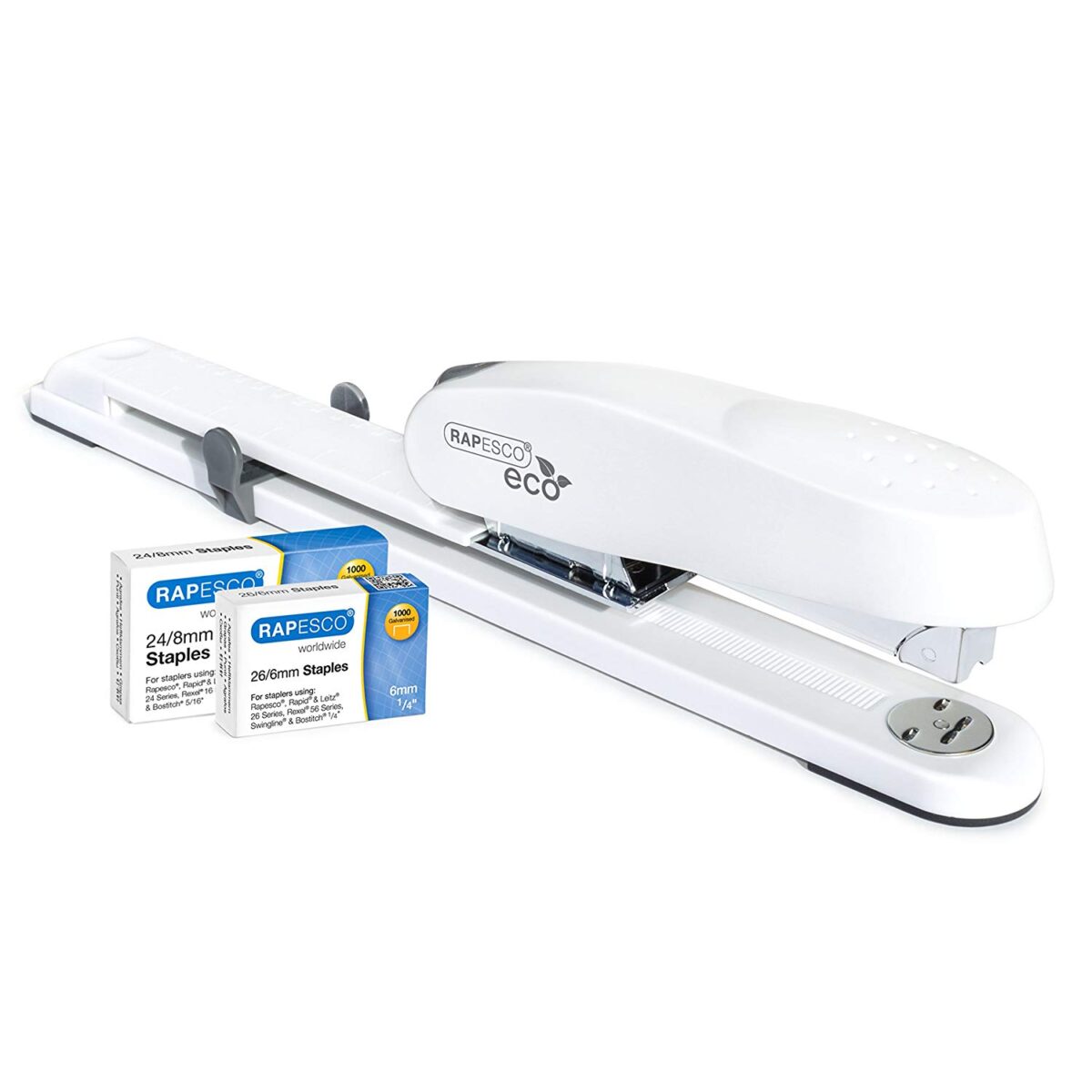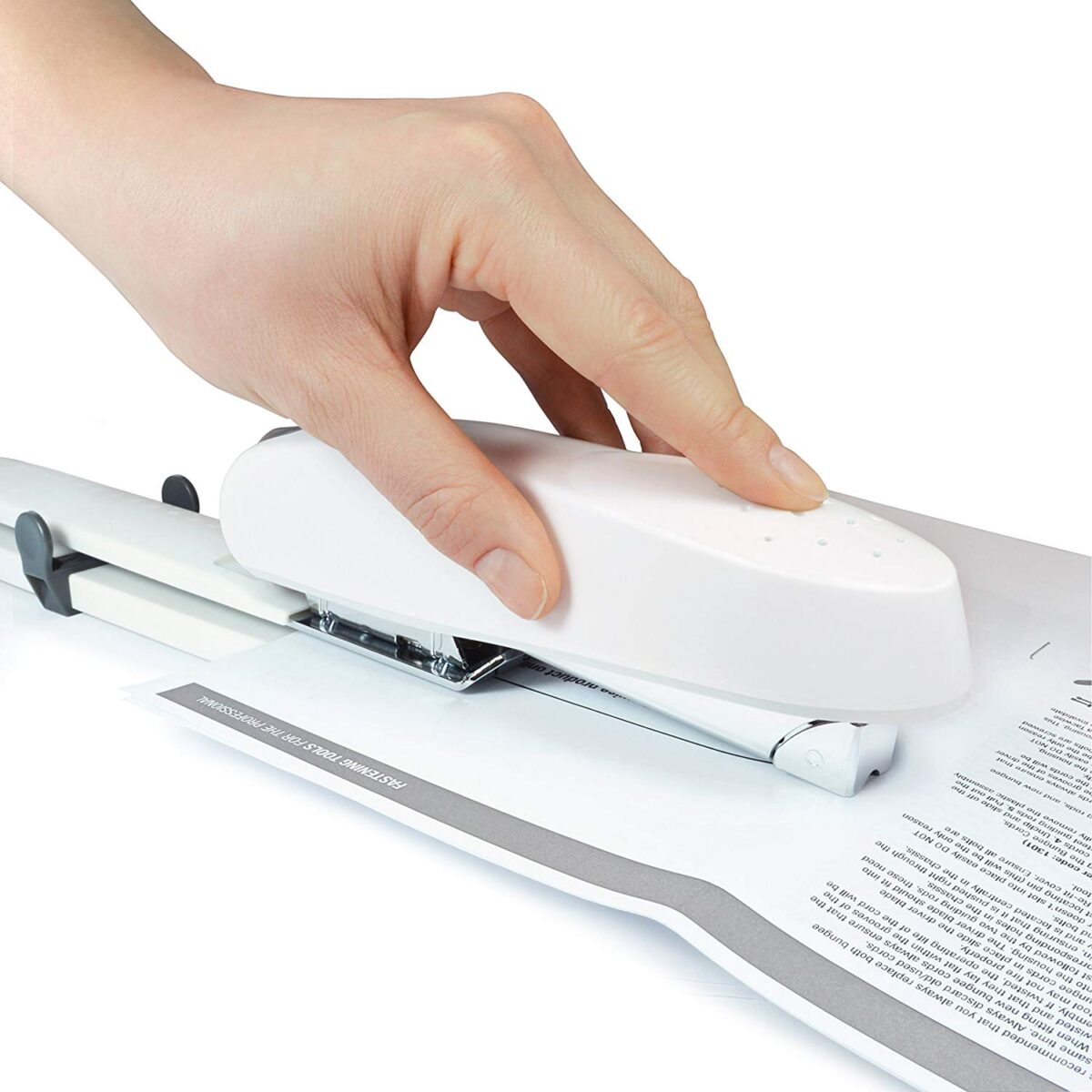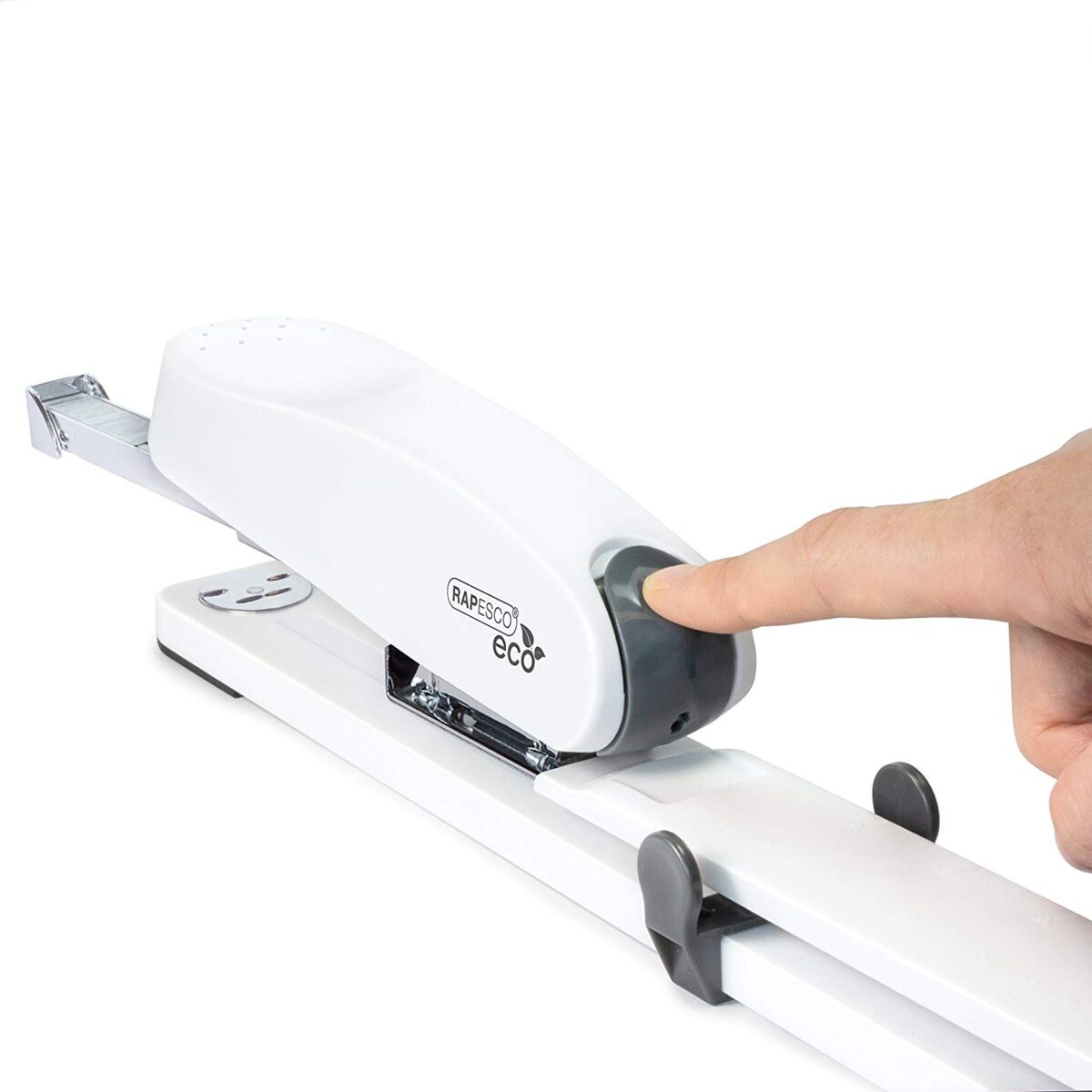 ECO Heavy Duty Front Loading Long Arm Stapler 790 & 2000 Staples Type 24 – Soft White
The Rapesco ECO Long arm stapler is manufactured with a high percentage of recycled materials and features a helpful front-loading system. With an all-metal chassis, this long-arm stapler has an impressive 50-sheet capacity, making it ideal for securing booklets. The model boasts a throat depth of 300mm and has useful features such as a margin edge adjuster (29-300 mm) and an anti-slip base. The ECO Heavy-duty also includes 2000 staples (26/6mm B/1000 and 24/8mm B/1000) for a quick and easy start. The product also comes backed by a 25-year guarantee.
ECO Range made from recycled materials
Offering the same specification, performance and reliability as the Rapesco Spinna but in a long-arm version
Perfect for centre stitch stapling of even the largest pamphlets or brochures
300mm stapling depth, uses 26/6 & 24/6mm staples and comes with 105 26/6mm staples for a quick start
Calibrated adjustable paper guide/margin adjuster and easy push button magazine
Includes 1000 x type 26/6mm and 1000 x type 24/8mm staples
Backed by a 25-year guarantee
¿Por qué elegir rapesco?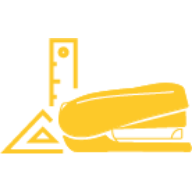 Diseño
Somos fabricantes de productos de oficina meticulosamente diseñados que superan las limitaciones en rendimiento, innovación y longevidad.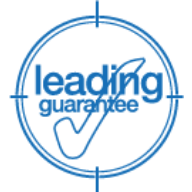 Calidad
Buscando sin descanso nuevos estándares de rendimiento, confiamos en la larga vida útil de nuestros productos y estamos orgullosos de ofrecer una garantía líder.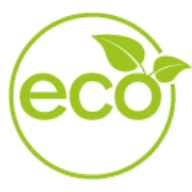 ECO
ECO es más que una simple renovación de nuestros productos, se está convirtiendo en nuestro nuevo estándar y buscamos continuamente nuevas formas de reducir, reutilizar y reciclar.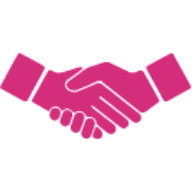 Confianza
Reconocidos internacionalmente por casi 70 años, estamos orgullosos de ser una marca en la que nuestros clientes confían.