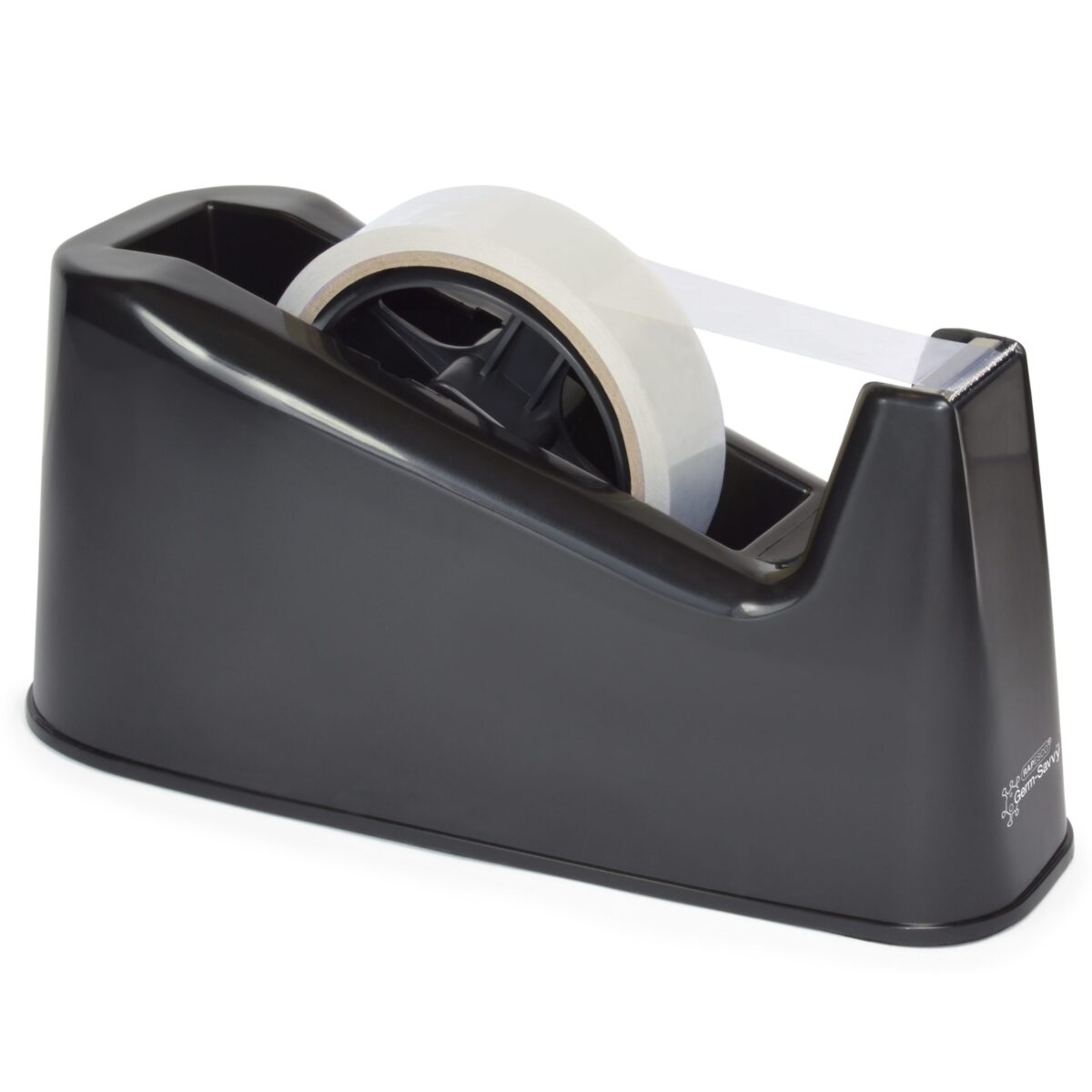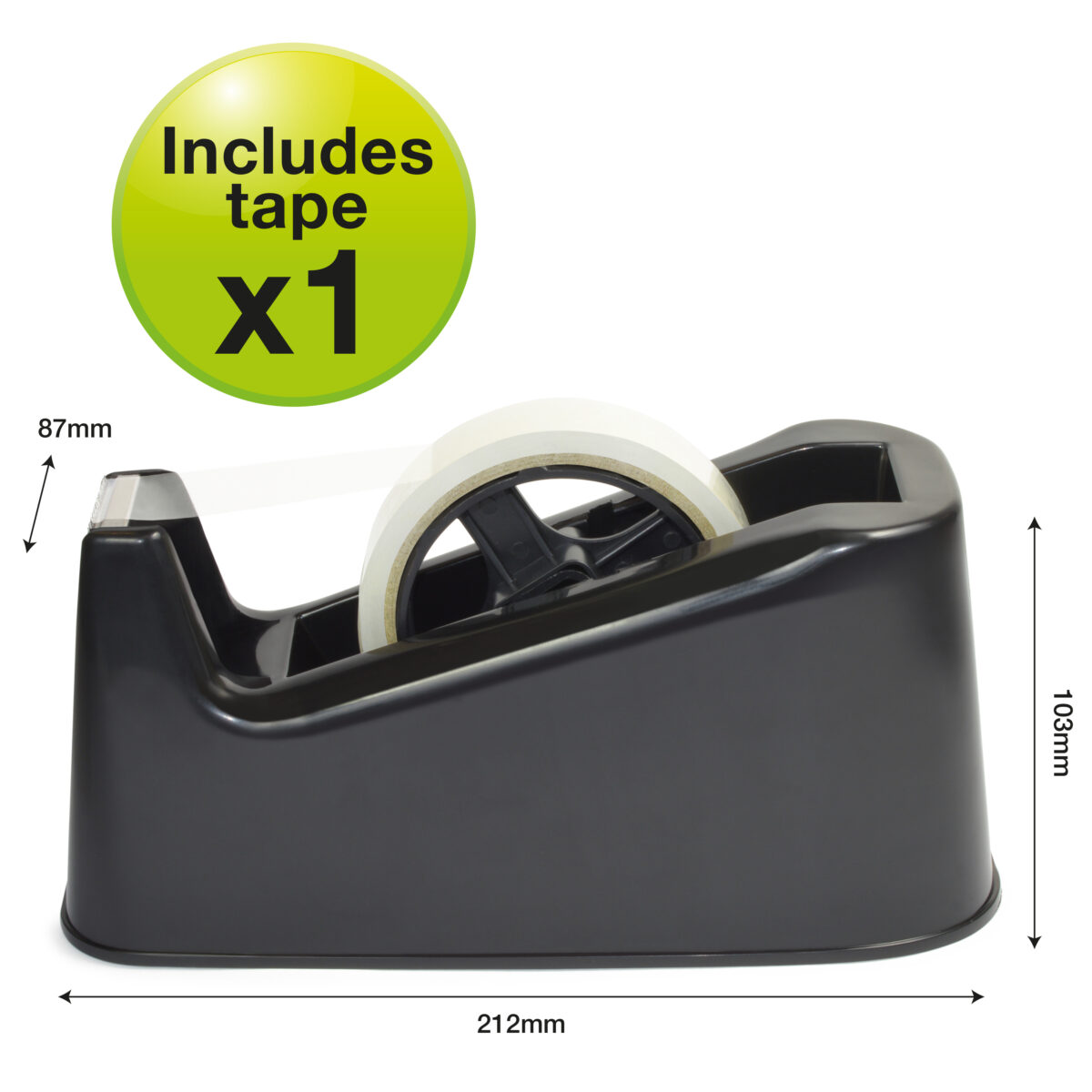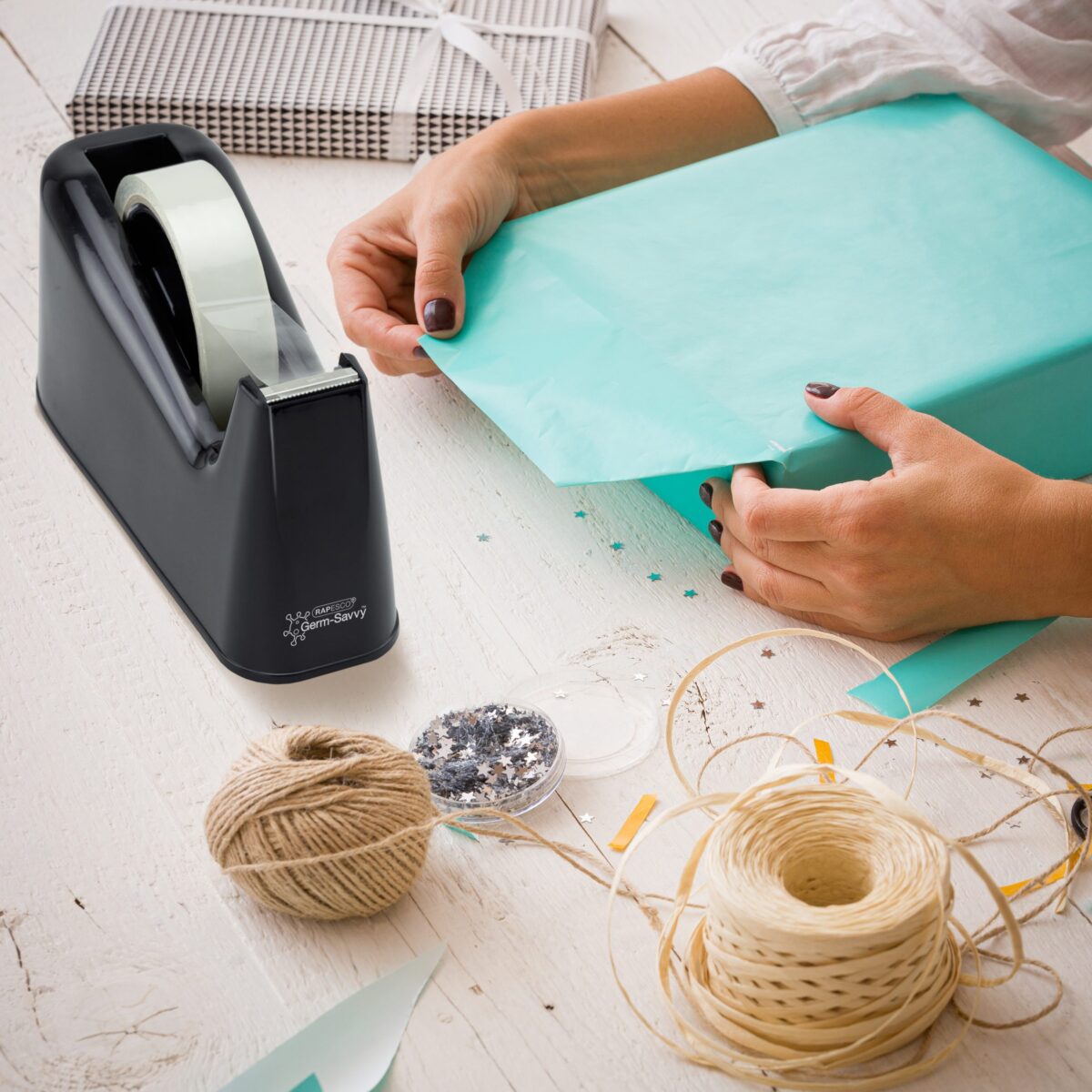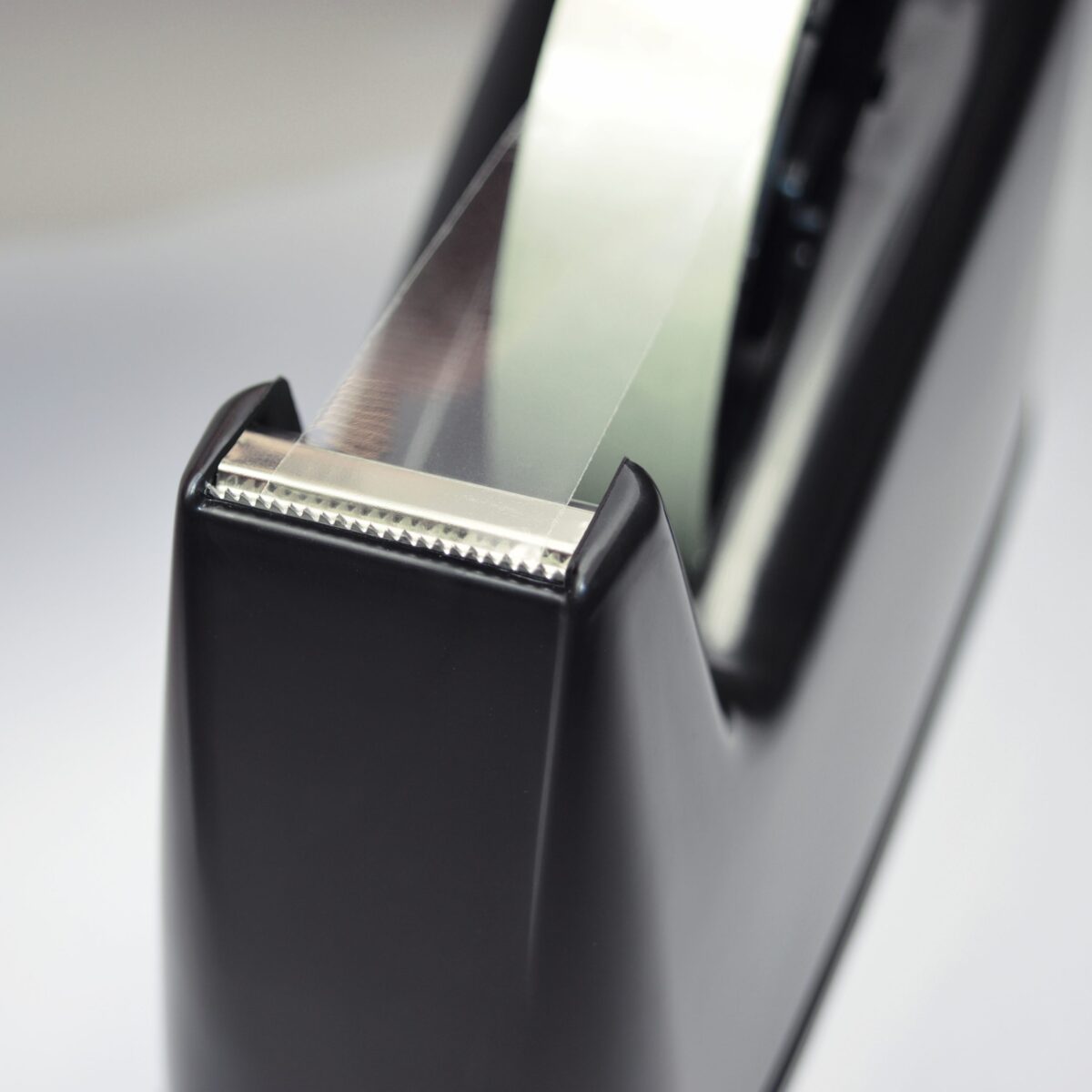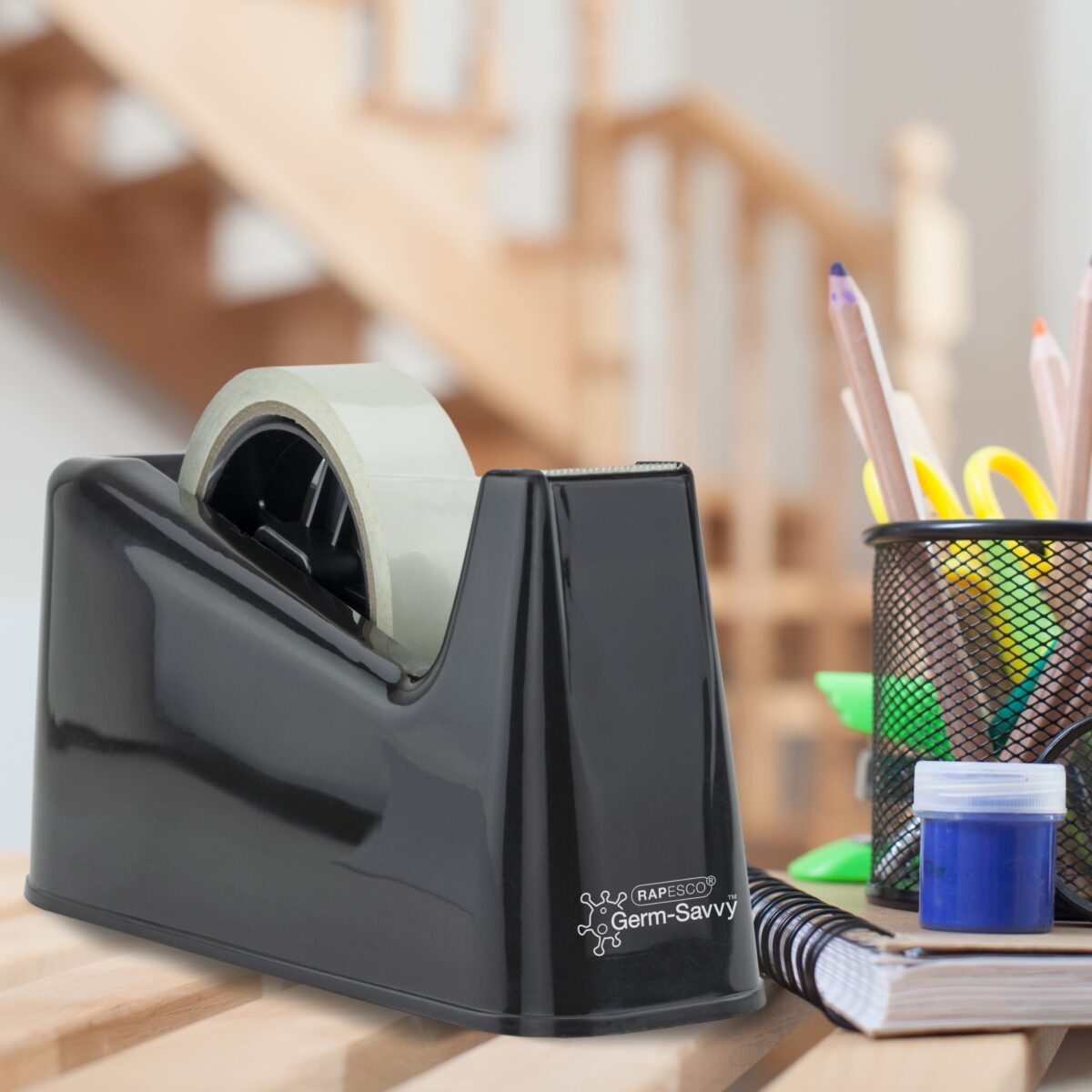 Germ-Savvy® Antibacterial 500 Heavy Duty Tape Dispenser & 1 Tape Roll – Black
The 500 Heavy Duty Tape Dispenser from Rapesco is a practical addition to any workspace. Designed for everyday and heavy-duty packaging and wrapping jobs, this tape dispenser has a quality black finish to suit any counter or desktop. This robust, durable tape dispenser facilitates a variety of taping needs thanks to its dual-core compatible with tape rolls with a 1" (25mm) or 3" (76mm) core. Featuring a weighted shell and a full non-slip pad on the base for extra stability during use and an easy-to-use sharp, serrated cutter. This tape dispenser also incorporates our special Germ-Savvy® antibacterial agent, making it well-suited for shared use in any business, at school or home. Compatible with standard 33m and 66m long rolls that are 25mm wide, this tape dispenser also comes with 1 roll of 25mm x 45m transparent tape, so you can begin your taping tasks immediately. The dispenser is also backed by our 3-year guarantee.
Germ-Savvy®: Built-in antibacterial protection
Robust, heavy-duty dual core facility tape dispenser
Supplied with 1 x clear tape roll
Non-slip base for extra stability
Uses both standard 33m and 66m (25mm wide) tape reels
¿Por qué elegir rapesco?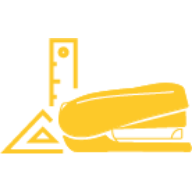 Diseño
Somos fabricantes de productos de oficina meticulosamente diseñados que superan las limitaciones en rendimiento, innovación y longevidad.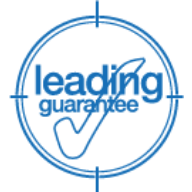 Calidad
Buscando sin descanso nuevos estándares de rendimiento, confiamos en la larga vida útil de nuestros productos y estamos orgullosos de ofrecer una garantía líder.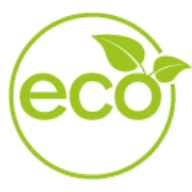 ECO
ECO es más que una simple renovación de nuestros productos, se está convirtiendo en nuestro nuevo estándar y buscamos continuamente nuevas formas de reducir, reutilizar y reciclar.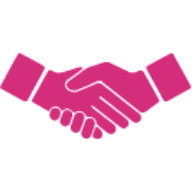 Confianza
Reconocidos internacionalmente por casi 70 años, estamos orgullosos de ser una marca en la que nuestros clientes confían.