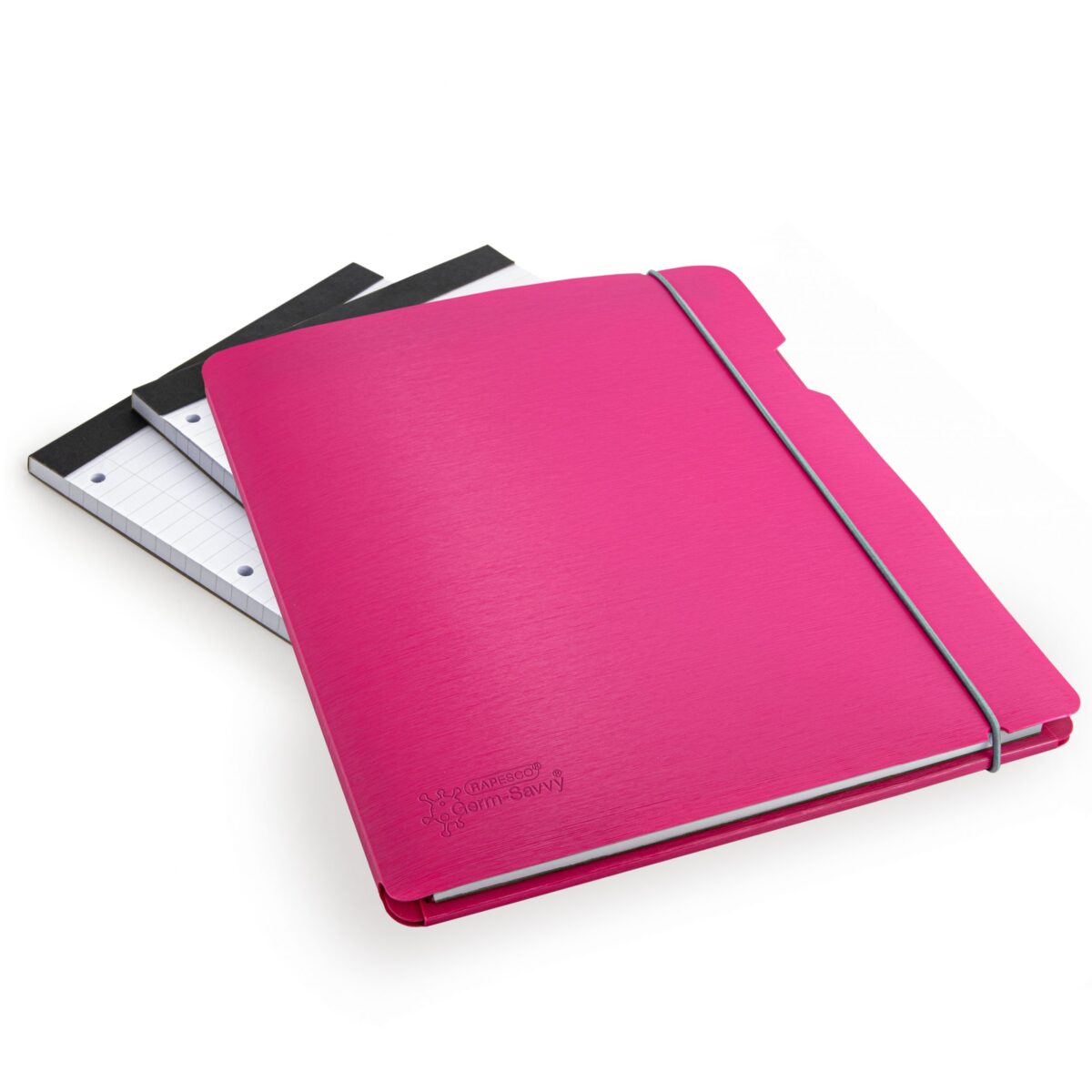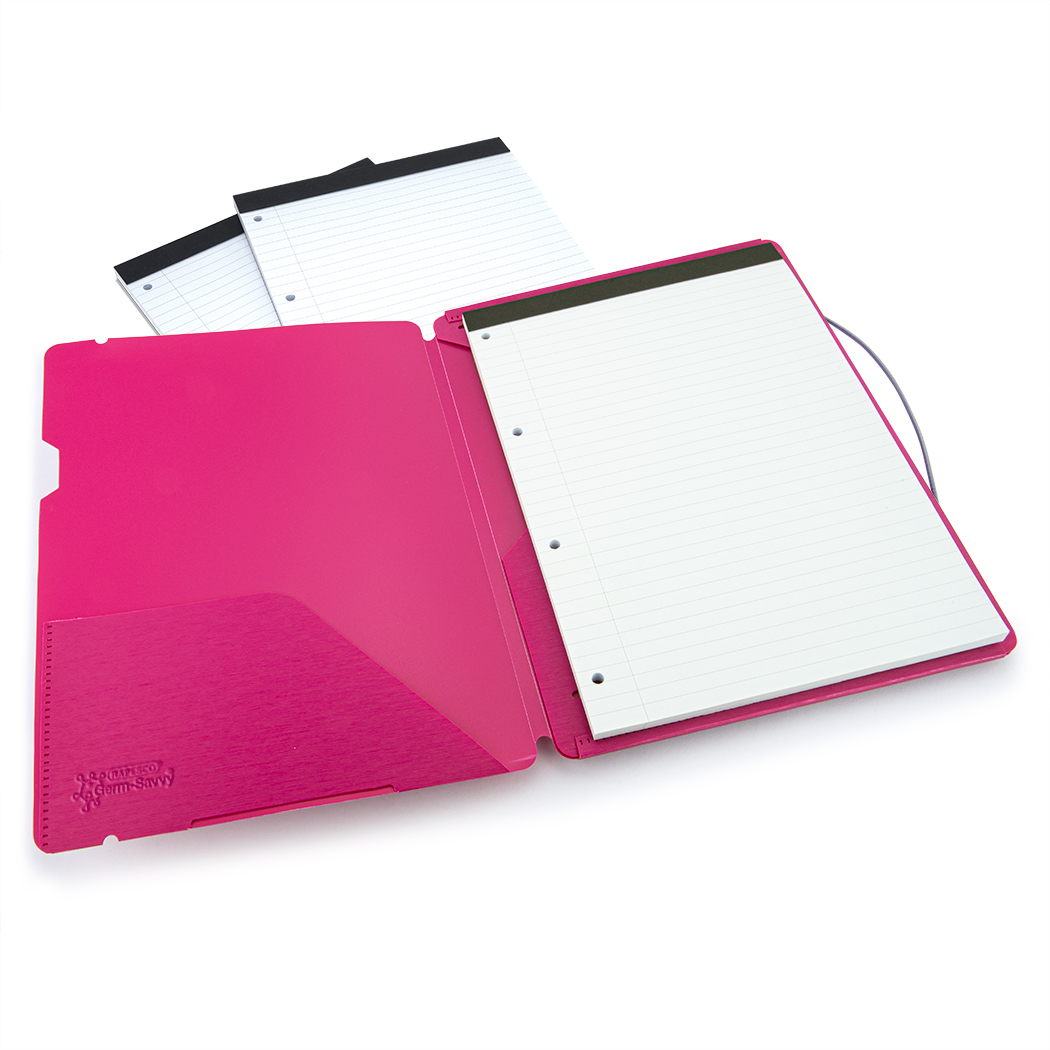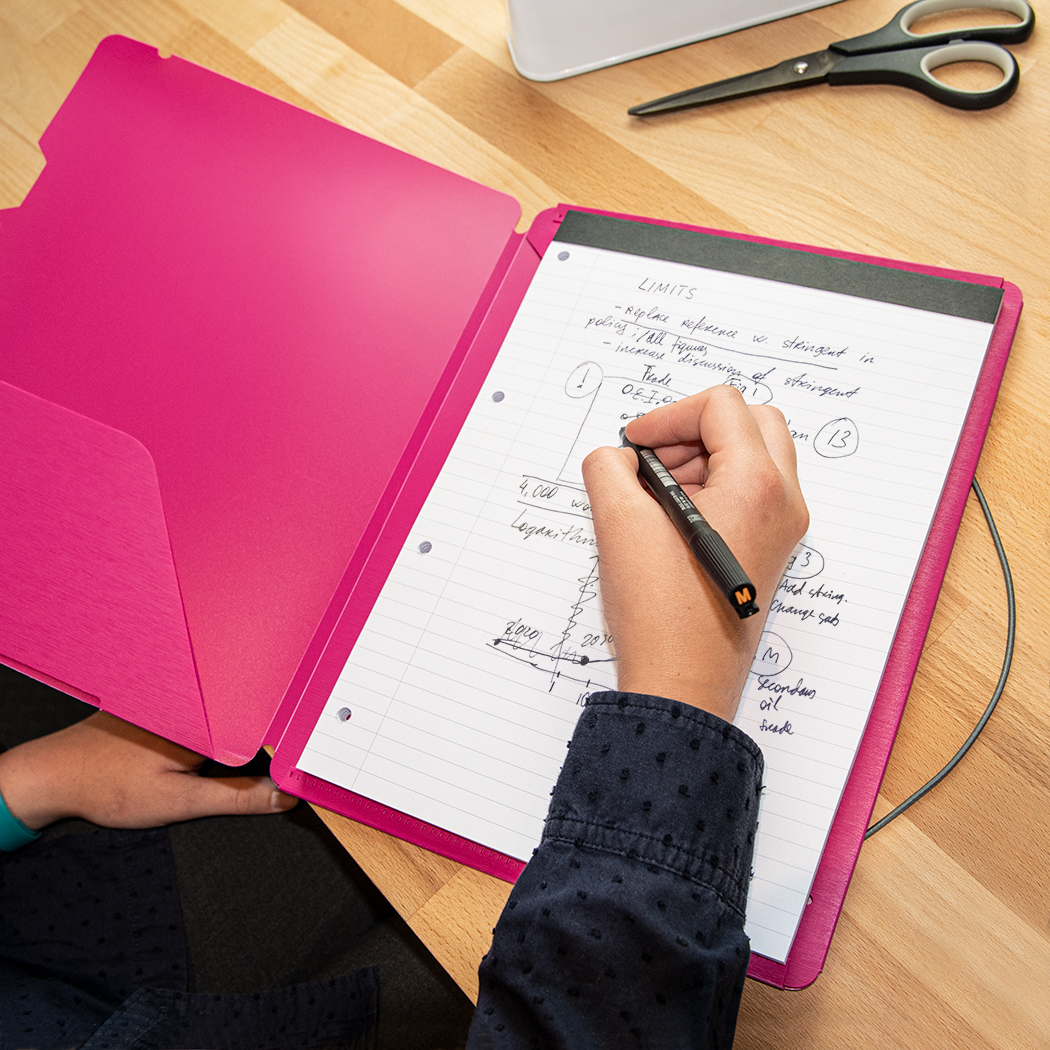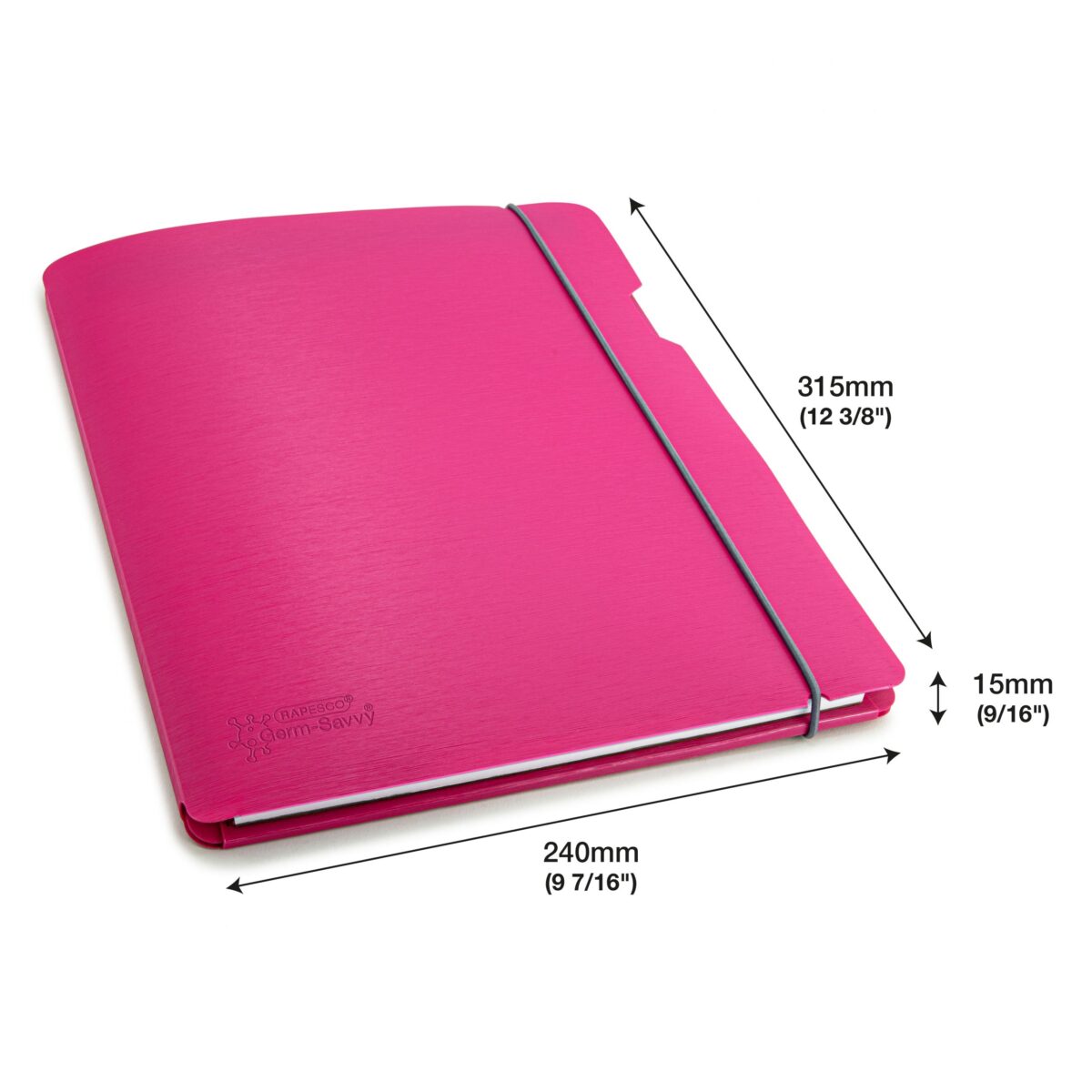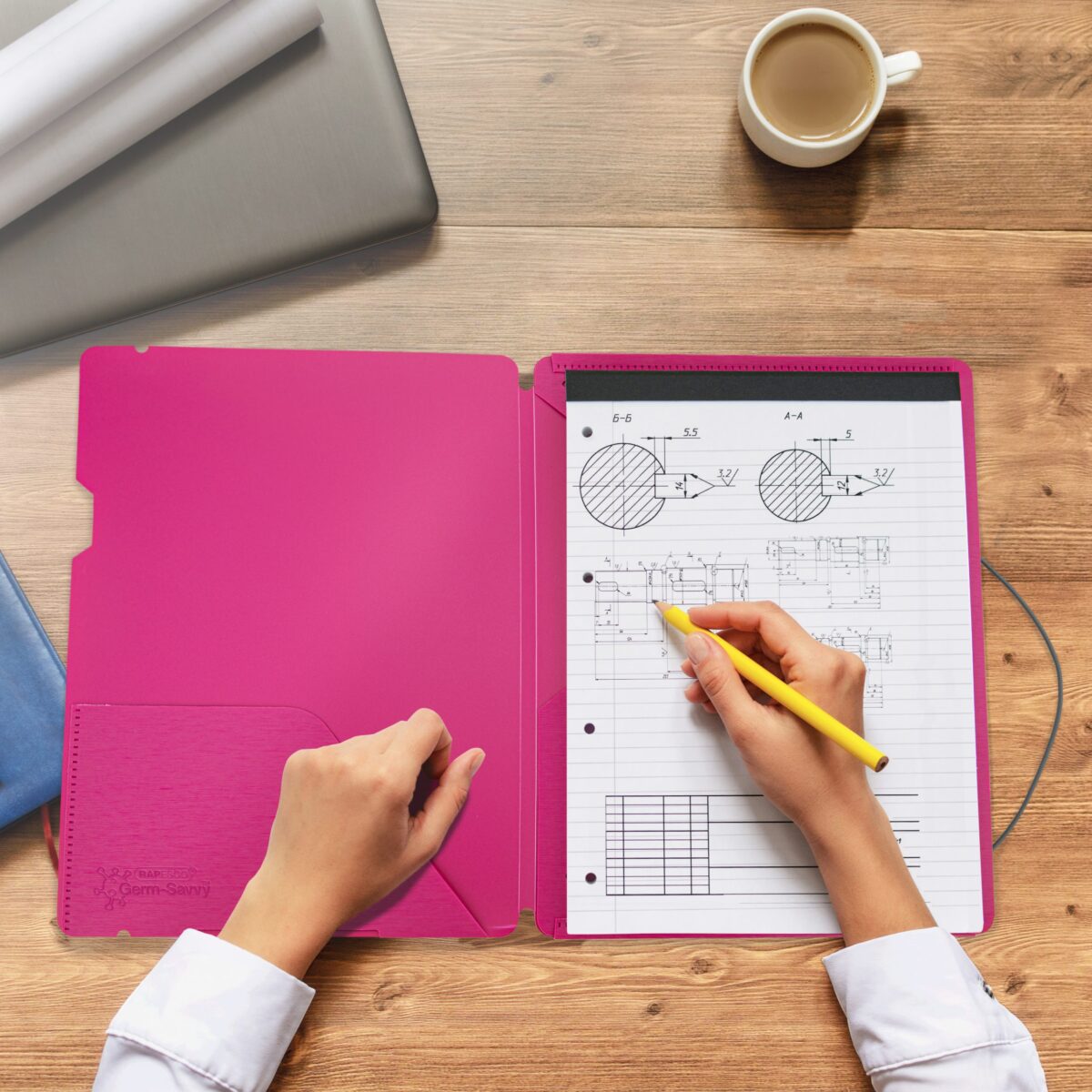 Germ-Savvy® Antibacterial A4 Refillable Note/Writing Pad Folder with 3 FSC Certified Refill Pads – Pink
This Rapesco A4 refillable notepad holder/cover features our special Germ-Savvy® antibacterial agent, which offers lifetime protection against bacteria. Not only is this long-lasting, portable holder safer due to its protection agent, but it also comes supplied ready for use with three high-quality 160-page lined refill pads made from FSC® responsibly sourced material. Additionally, its matt textured hot pink cover is made from durable, non-toxic polypropylene material making it acid and PVC free as another safety bonus. It also boasts a handy pocket inside the front cover for your loose papers and an elastic strap to protect your work and keep it secure. This pad folio is useful to carry to presentations, work, school, and travel, keeping your important notes and papers in one place.
Colour

:

Hot Pink

Size

:

A4
Germ-Savvy® antibacterial treatment included on Pad Holder/Cover
Handy elasticated closure strap to protect documents
Internal front cover pocket for storing loose papers
Comes with 3 standard 160-page (80 sheets) A4 refill pads
Refill pads pre-punched to fit standard 2 & 4-hole ring binders and lever-arch files, standard 8mm ruled, grey feint lines with margin
Compatible with all universal A4 refill and memo pads that are head (top) bound or side bound and up to 200 pages (100 sheets)
¿Por qué elegir rapesco?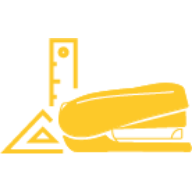 Diseño
Somos fabricantes de productos de oficina meticulosamente diseñados que superan las limitaciones en rendimiento, innovación y longevidad.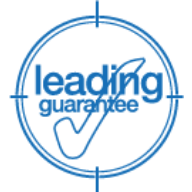 Calidad
Buscando sin descanso nuevos estándares de rendimiento, confiamos en la larga vida útil de nuestros productos y estamos orgullosos de ofrecer una garantía líder.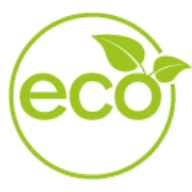 ECO
ECO es más que una simple renovación de nuestros productos, se está convirtiendo en nuestro nuevo estándar y buscamos continuamente nuevas formas de reducir, reutilizar y reciclar.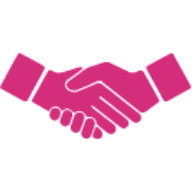 Confianza
Reconocidos internacionalmente por casi 70 años, estamos orgullosos de ser una marca en la que nuestros clientes confían.