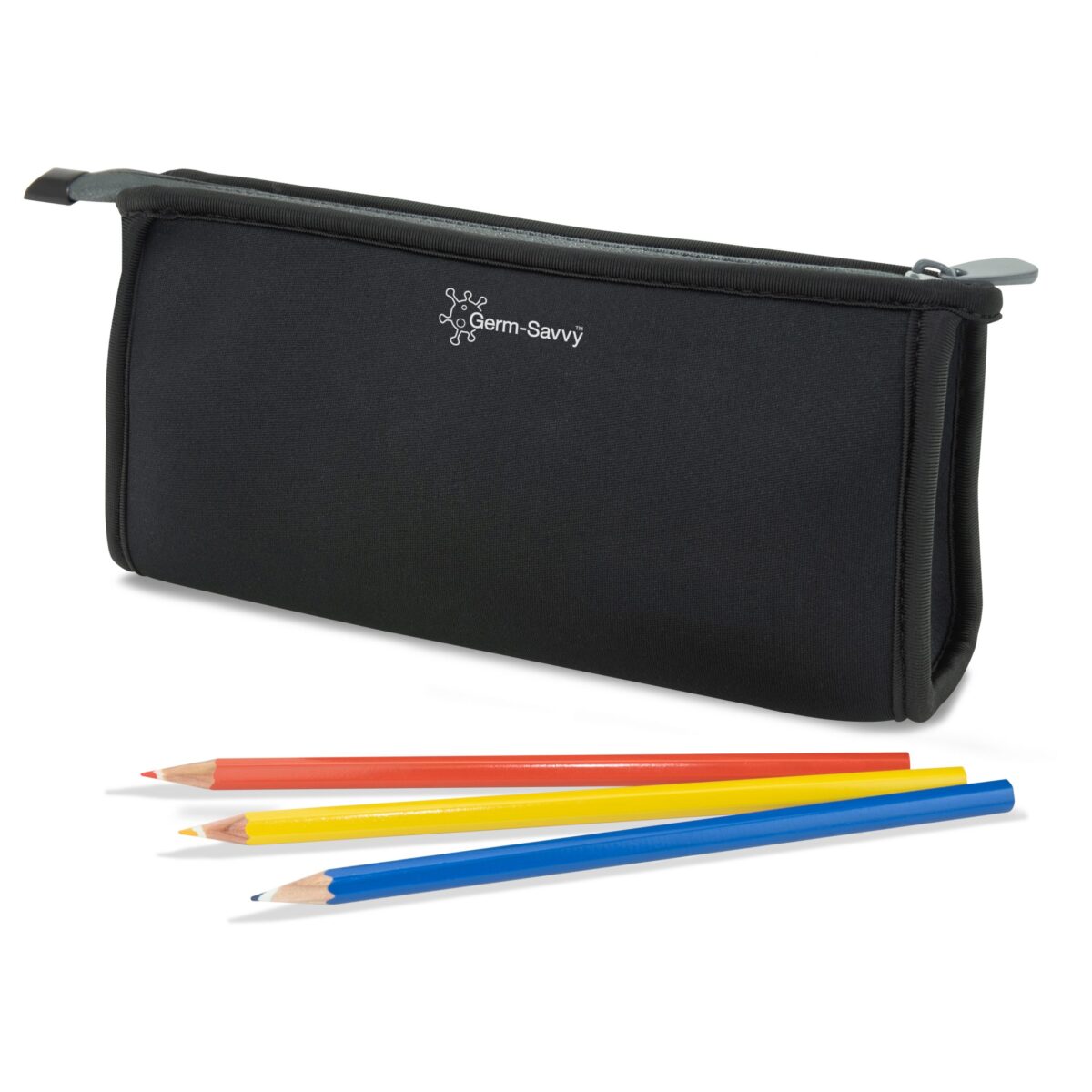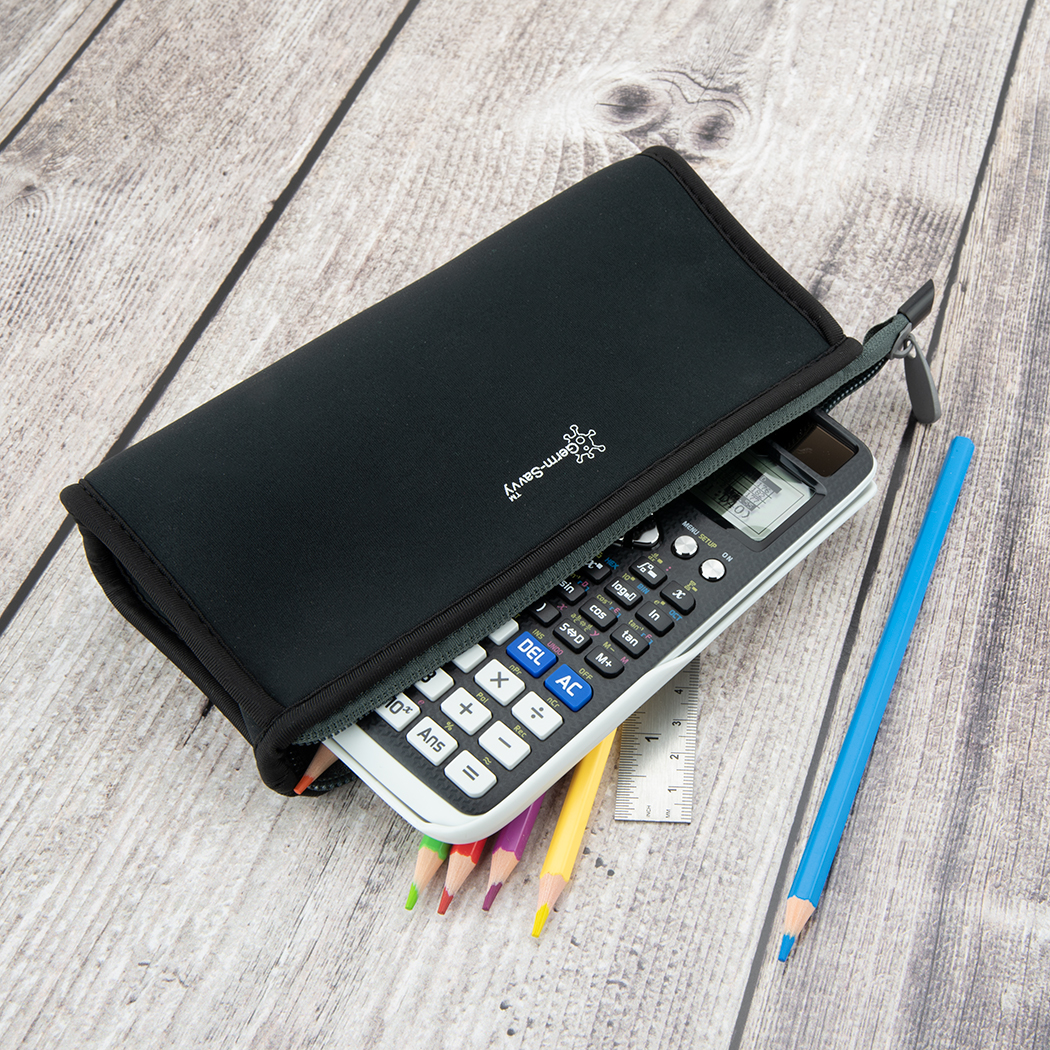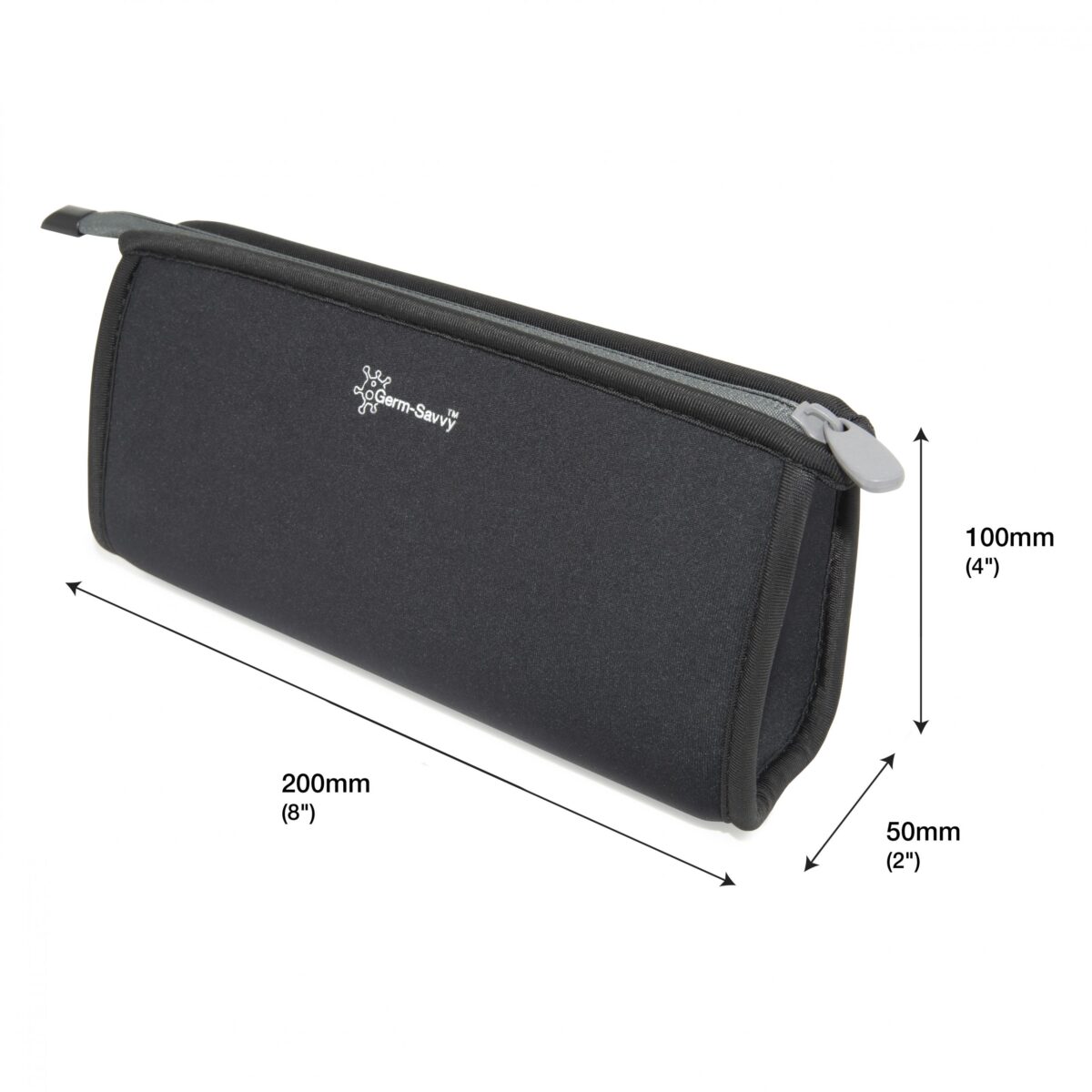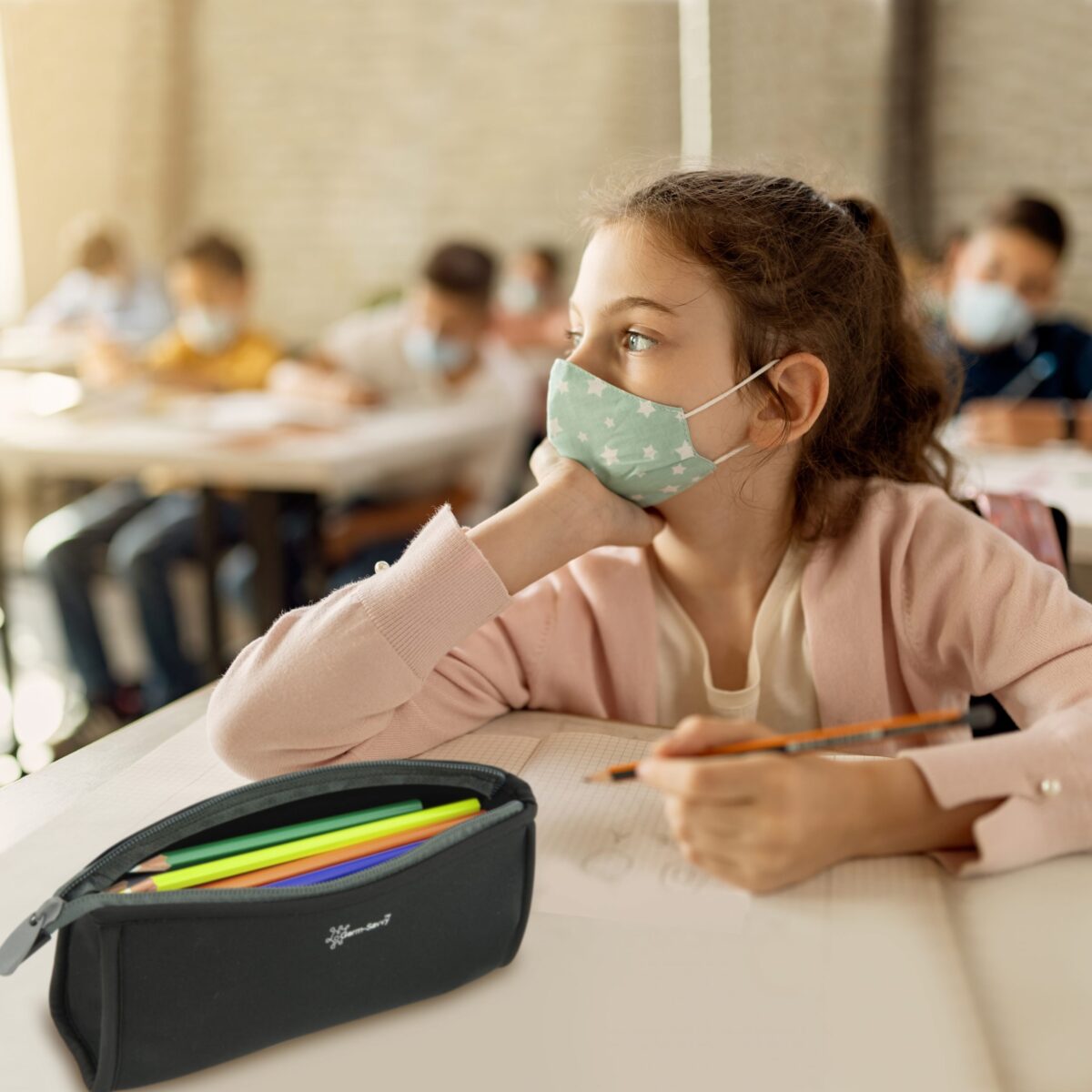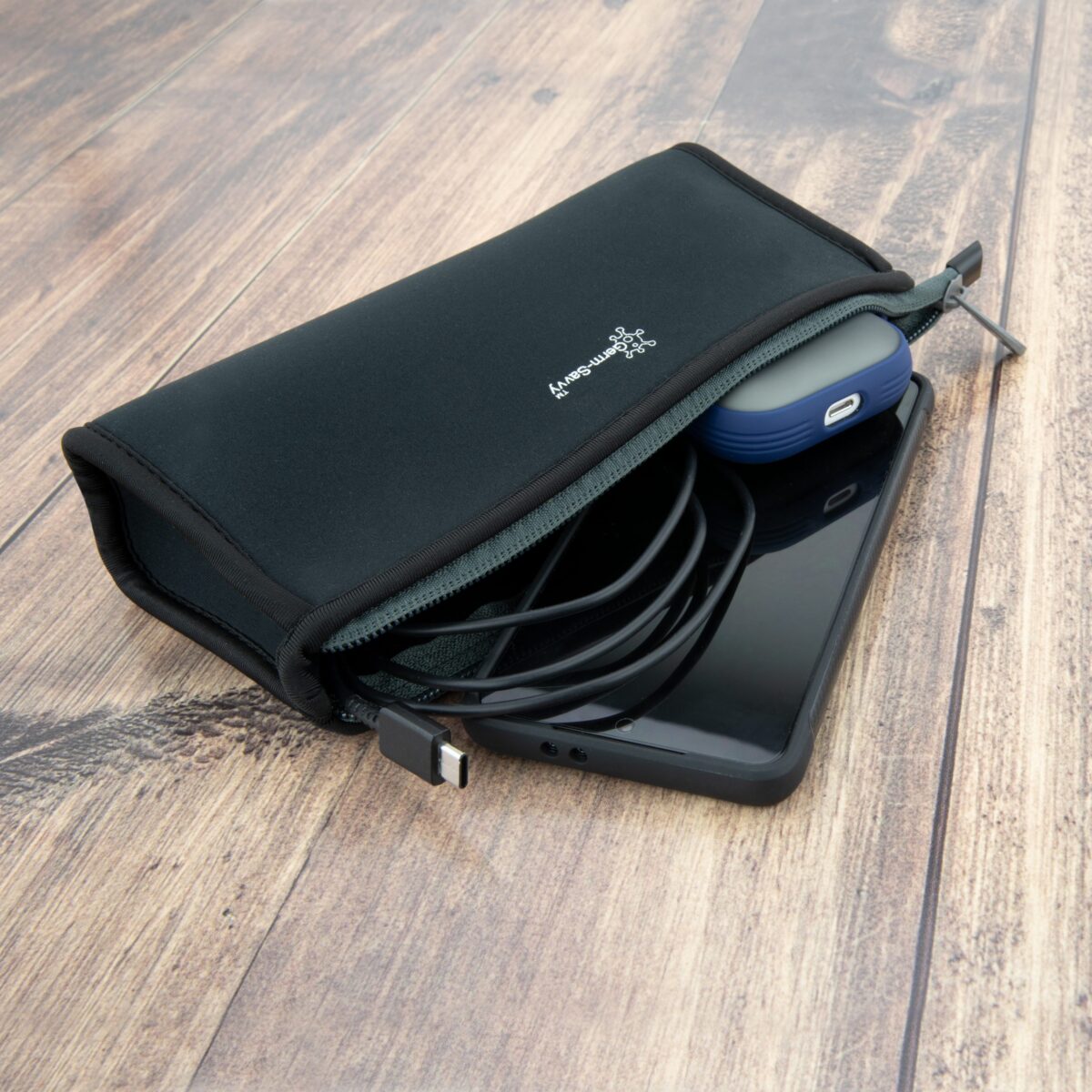 Germ-Savvy® Antibacterial Pencil Case – Black
Soft textured pencil case made from premium neoprene material, durable for everyday use. It also features our Germ-Savvy® antibacterial agent on the neoprene material, offering protection against bacteria. The hard-wearing and flexible fabric adapt to the contents in addition to having a durable structure which offers a waterproof barrier against moisture. The functional pouch design is lightweight, making it easy to carry and features a high-quality grey metal zip fastening with an end toggle for smooth opening and closing. The top opening pencil case can store and organise up to 90 standard size 6mm pens or pencils but can also be used for other essentials such as travel, crafts or make-up. The single compartment design provides clear visibility of all your contents and can easily fit a standard size scientific calculator.
Germ-Savvy® antibacterial protection
Single compartment to keep all your stationery organised in one place
Made from flexible, hard-wearing neoprene material and durable, sturdy sewing to help protect contents
Triangular shape to give structure when contents are inserted with full-length high-quality zip opening for easy access
Can also be used as a storage pouch for travel, gadgets, crafts etc.
¿Por qué elegir rapesco?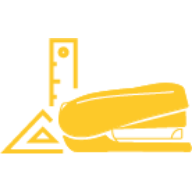 Diseño
Somos fabricantes de productos de oficina meticulosamente diseñados que superan las limitaciones en rendimiento, innovación y longevidad.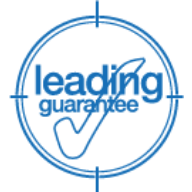 Calidad
Buscando sin descanso nuevos estándares de rendimiento, confiamos en la larga vida útil de nuestros productos y estamos orgullosos de ofrecer una garantía líder.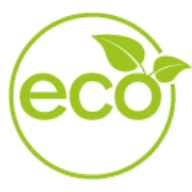 ECO
ECO es más que una simple renovación de nuestros productos, se está convirtiendo en nuestro nuevo estándar y buscamos continuamente nuevas formas de reducir, reutilizar y reciclar.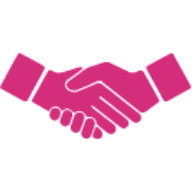 Confianza
Reconocidos internacionalmente por casi 70 años, estamos orgullosos de ser una marca en la que nuestros clientes confían.