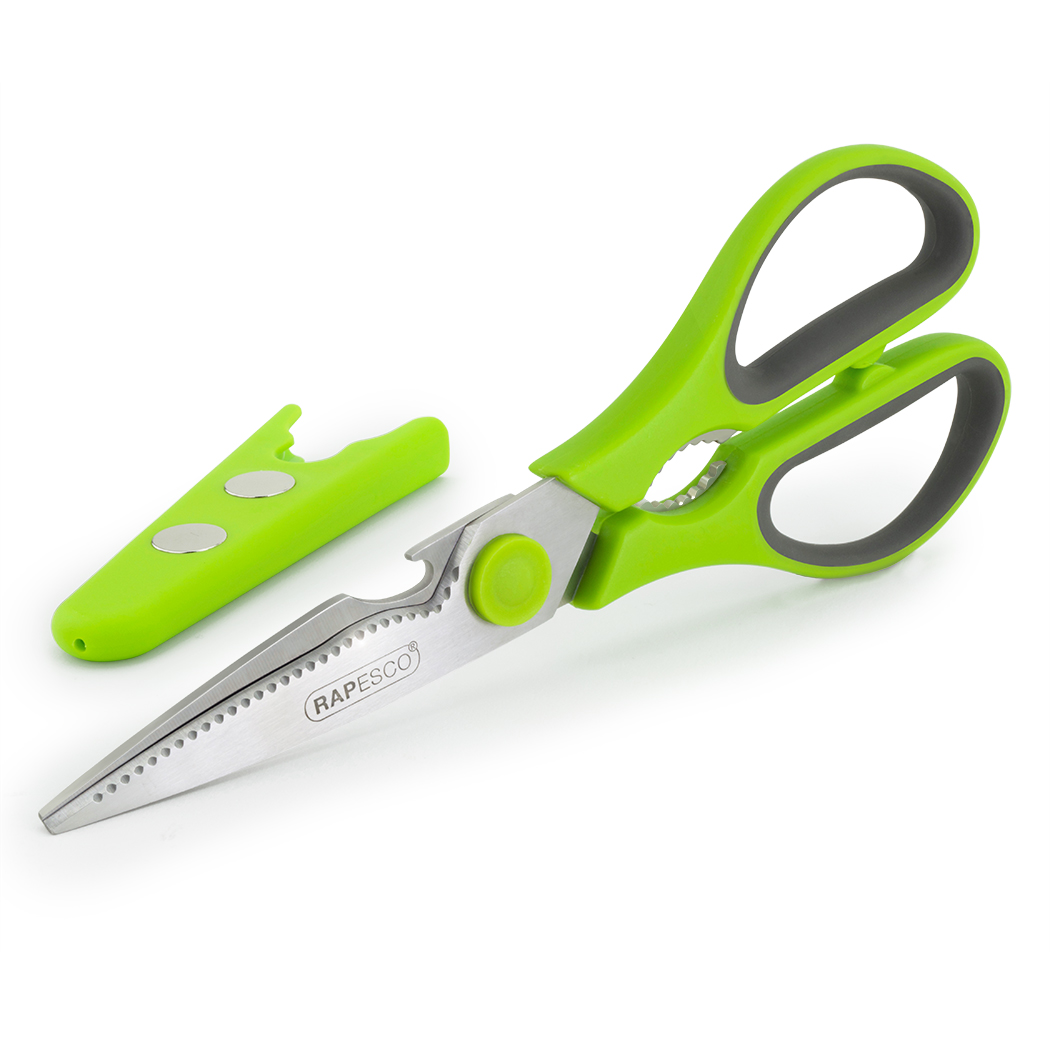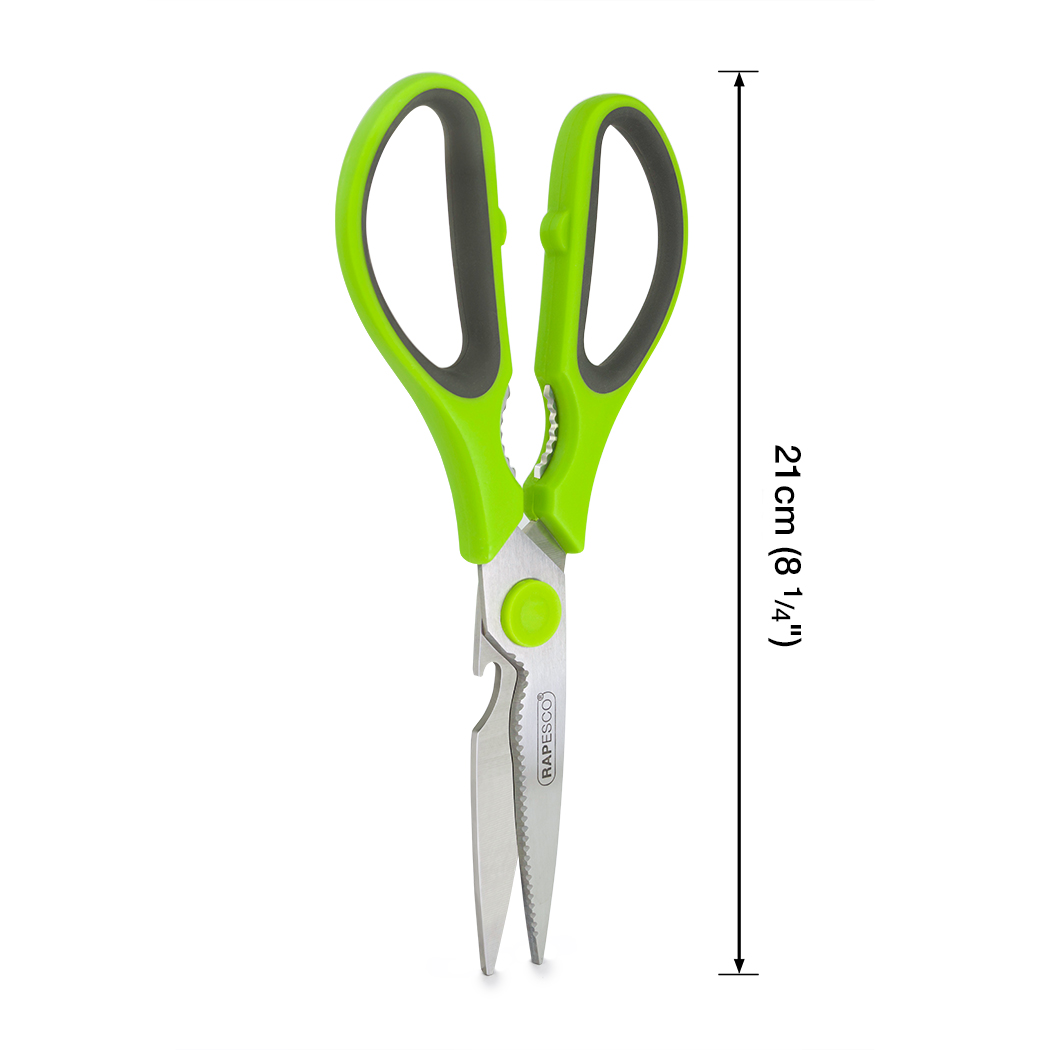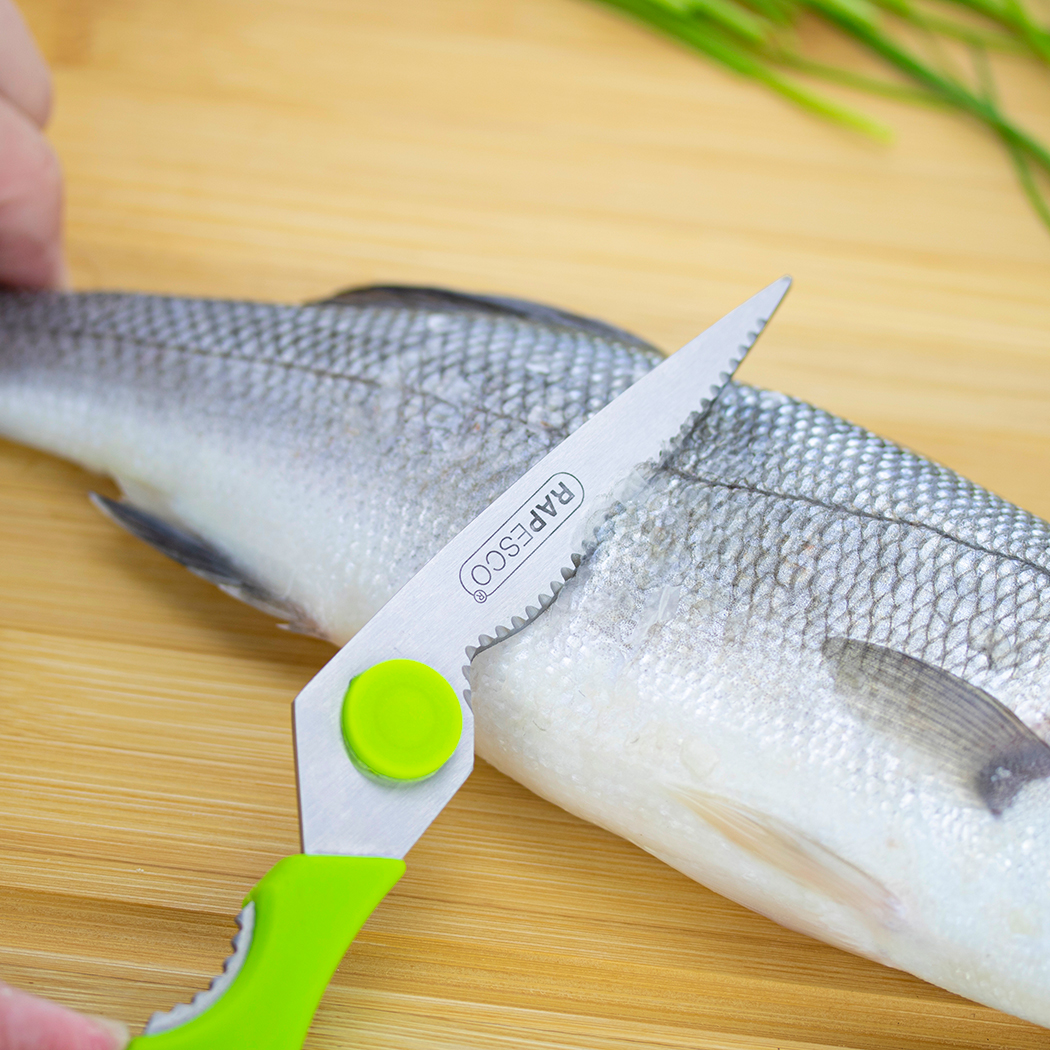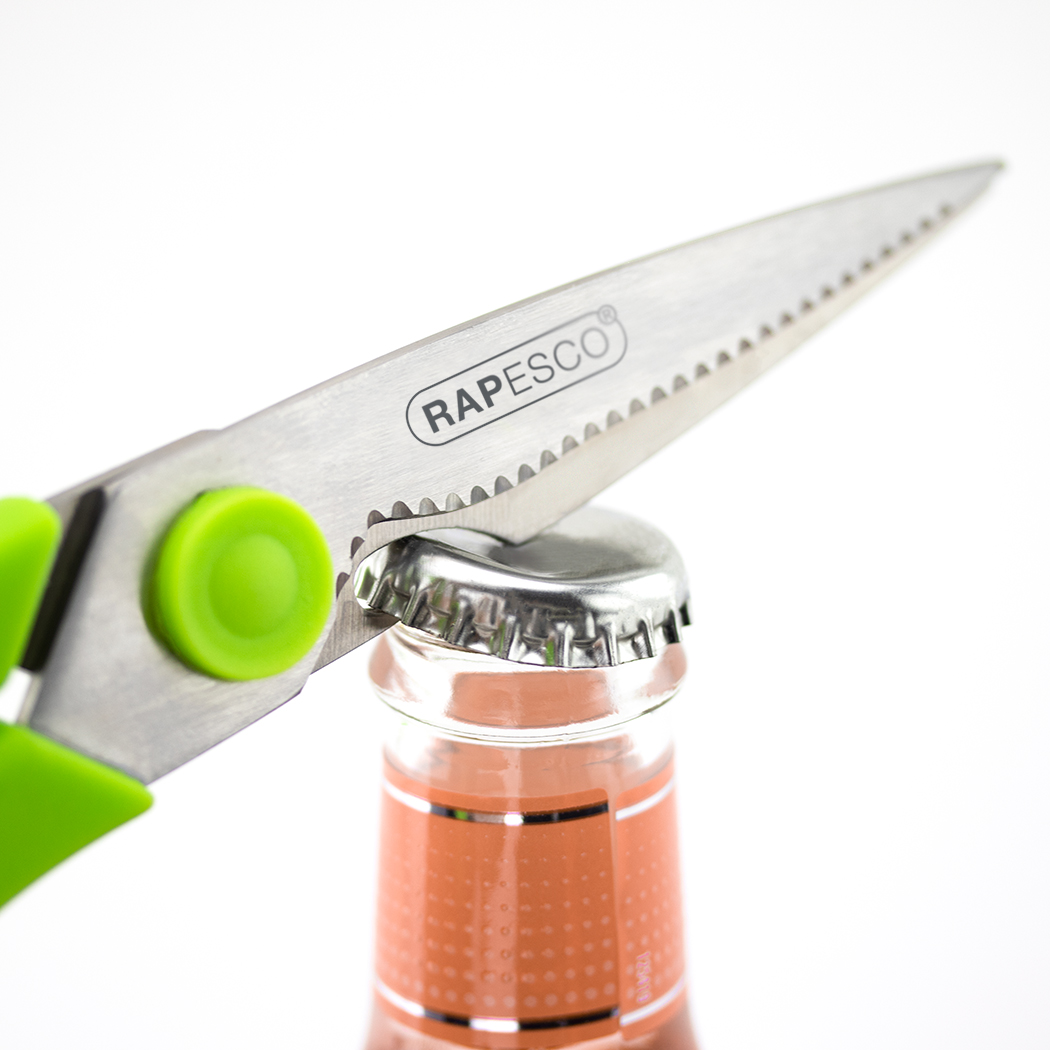 Multi-Purpose Kitchen Scissors – Green/Grey
These feature-rich, multi-purpose scissors are ideal for a wide range of jobs in and around the kitchen, from opening tough packaging to trimming pastry sheets. The sharp stainless-steel blades cut effortlessly through meat, fish and vegetables, and the serrated blade edge means you can descale fish and butterfly chicken too.
The stylish scissors also boast a handy built-in bottle opener integrated into the blade, as well as a nutcracker which opens shells and sealed bottles with ease. For safe and convenient storage, a magnetic sheath is also included. With ergonomically designed handles, both left and right-handed users can benefit from the comfortable grip. When finished with the scissors, simply twist and separate the blades before handwashing or putting in the dishwasher. These scissors come backed by a 3-year guarantee.
Multi-purpose scissors ideal for a range of jobs in and around the kitchen.
Boasts a serrated blade, perfect for descaling fish
Integrated bottle opener and nut/shell cracker
Includes ergonomic designed soft grip handles
Comes backed by a 3-year guarantee
¿Por qué elegir rapesco?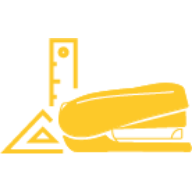 Diseño
Somos fabricantes de productos de oficina meticulosamente diseñados que superan las limitaciones en rendimiento, innovación y longevidad.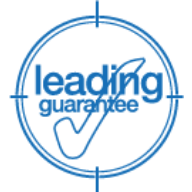 Calidad
Buscando sin descanso nuevos estándares de rendimiento, confiamos en la larga vida útil de nuestros productos y estamos orgullosos de ofrecer una garantía líder.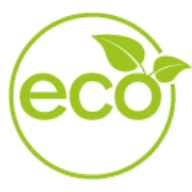 ECO
ECO es más que una simple renovación de nuestros productos, se está convirtiendo en nuestro nuevo estándar y buscamos continuamente nuevas formas de reducir, reutilizar y reciclar.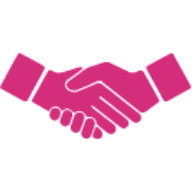 Confianza
Reconocidos internacionalmente por casi 70 años, estamos orgullosos de ser una marca en la que nuestros clientes confían.