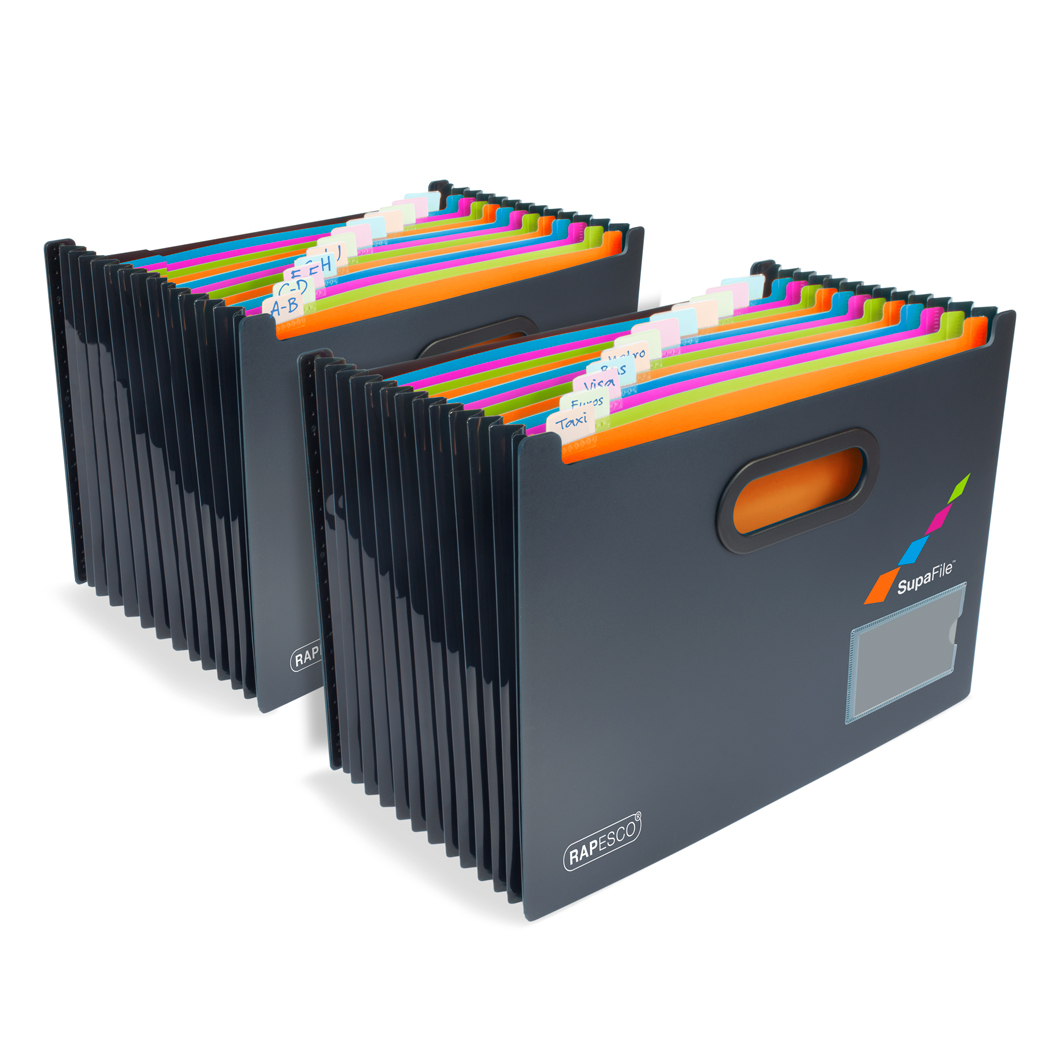 SupaFile™ Twin Pack A4 13-Part Landscape Desktop Expanding File with Multi-coloured Dividers
Organise your papers in style with the Rapesco SupaFile™. The A4 landscape desktop expanding file has 13 compartments, separated by brightly coloured section dividers, and a large capacity of up to 1300 sheets of 80gsm paper (approximately 100 sheets per section). Featuring personalisation tabs with a set of blank index labels to customise each section for easy identification of contents and cut-out handles for easy transportation. The concertina expanding frame and sturdy outer cover allow the SupaFile™ to stand up on its own, making it easy to store on a desktop or shelf. Practical and convenient twin pack of accordion file folders designed for arranging and categorising important documents, creative projects, arts and craft supplies and more.
TWIN PACK OF EXPANDING FILES – Two A4 desktop expanding file folders with a smart black finish and colourful internal section dividers
LARGE CAPACITY – Capable of storing up to 1300 sheets of 80gsm paper (approx. 100 per section)
EASY ORGANISATION – 13 concertina expanding sections separated with bright coloured dividers for thematic organisation and supplied with a set of blank index labels for easy customisation
PORTABLE STORAGE – Solid construction and cut-out handles enable the SupaFile™ to stand up on its own and to be carried comfortably without risk of bending or creasing the contents
CONVENIENT USE – Practical expanding file useful for storing documents such as instruction manuals or simply organising papers, revision notes, bills, receipts, vouchers, creative projects, scripts, manuscripts, sewing or knitting patterns, arts and craft supplies and more
¿Por qué elegir rapesco?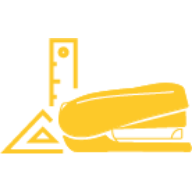 Diseño
Somos fabricantes de productos de oficina meticulosamente diseñados que superan las limitaciones en rendimiento, innovación y longevidad.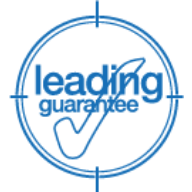 Calidad
Buscando sin descanso nuevos estándares de rendimiento, confiamos en la larga vida útil de nuestros productos y estamos orgullosos de ofrecer una garantía líder.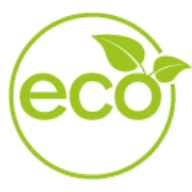 ECO
ECO es más que una simple renovación de nuestros productos, se está convirtiendo en nuestro nuevo estándar y buscamos continuamente nuevas formas de reducir, reutilizar y reciclar.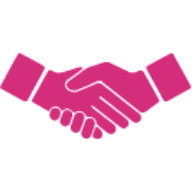 Confianza
Reconocidos internacionalmente por casi 70 años, estamos orgullosos de ser una marca en la que nuestros clientes confían.